---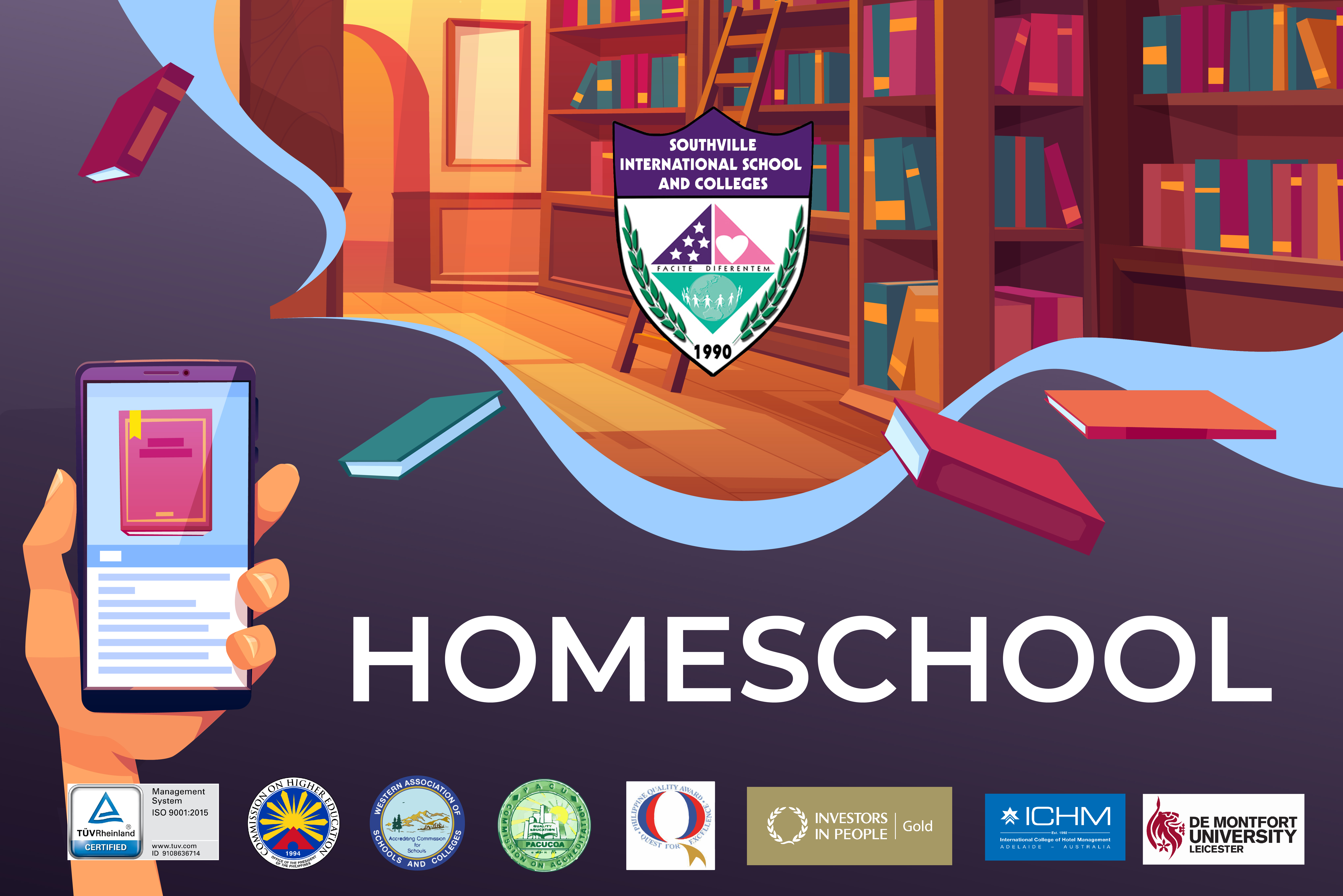 Southville Global Education Network (SGEN) aims to establish a strong home-school collaboration. The homeschool program allows you to earn an internationally recognized diploma at the comfort of your home. The adaptation of the homeschool education in the Philippines has encouraged parents to actively participate in the academic growth of their children at their own discretion guided by the institution through instructions that are delivered using a Learning Management System (LMS). LMS is an online platform that contains all necessary lessons and learning materials to complete a student's assigned tasks and assessments remotely. Homeschool education is the best choice for parents who prefer a tailored education, focused academic interaction, and advanced learning progress for their children. Homeschool education, at its utmost benefit, allows the creation of a learning environment both preferred by the parent and the student. It is increasingly recognized that students learn better when they have real responsibility for their own education.
K-12 Virtual Online Schooling
Higher Education (Bachelors)
Higher Education (Masterals)
How do I get a job after finishing my homeschool program?
Students who are homeschooled mostly excel as self-employed individuals where they can apply the same discipline as they operate their own businesses. Homeschool graduates have a strong foundation of traits that greatly influence their professional journey such as independence, creativity, and flexibility.Whereas career assessment may help homeschoolers to explore opportunities of working for companies alongside graduates who attended regular schooling. Upon completion of the homeschool program, graduates mostly take apprenticeship or become volunteers in professional activities that interest them the most. This is equivalent to the internship required for regular school students to qualify them for the "real world".
How can I benefit from being homeschooled?
Homeschooling benefits both teaching and learning pace. There is focus on the student's mental, emotional, social, and physical health all contributing to meaningful learning. Tailored teaching prevents pressure as homeschool is designed to fit with different learning styles and preferences. The program has eclectic features and methods supporting the modern academic ethos that makes learning more fun and engaging. Digital-based curricula instigate technological competence and literacy for long-term academic and professional purpose.
---