Illustration by Mia Pulanco | Southville Multimedia Arts Student
Being home quarantined does not completely change our usual morning routines. We still roll out of our beds early (commitment is key), do our bathroom rituals, make an effort to look our best, and indulge in a sumptuous breakfast. Yet, we have more time to prepare. We can sing longer in the shower, girls stay longer in front of their mirrors, and it's guaranteed that our first meal of the day is freshly made.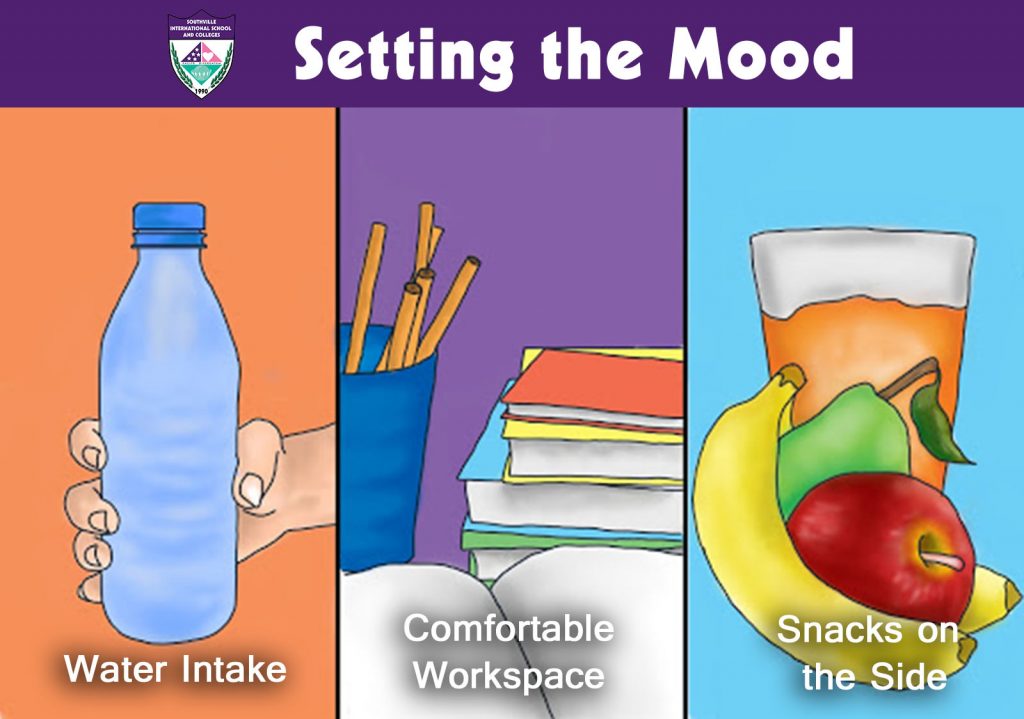 Now, this is where the apparent change takes place. The amount of time we spend traveling to school has been replaced by energetic movement and dancing to officially kick start the day. The long drive shifted to footsteps with the music turned on, enough lighting and ventilation, a snack on the side, and study essentials all dialed in as we set the mood before we dive in online.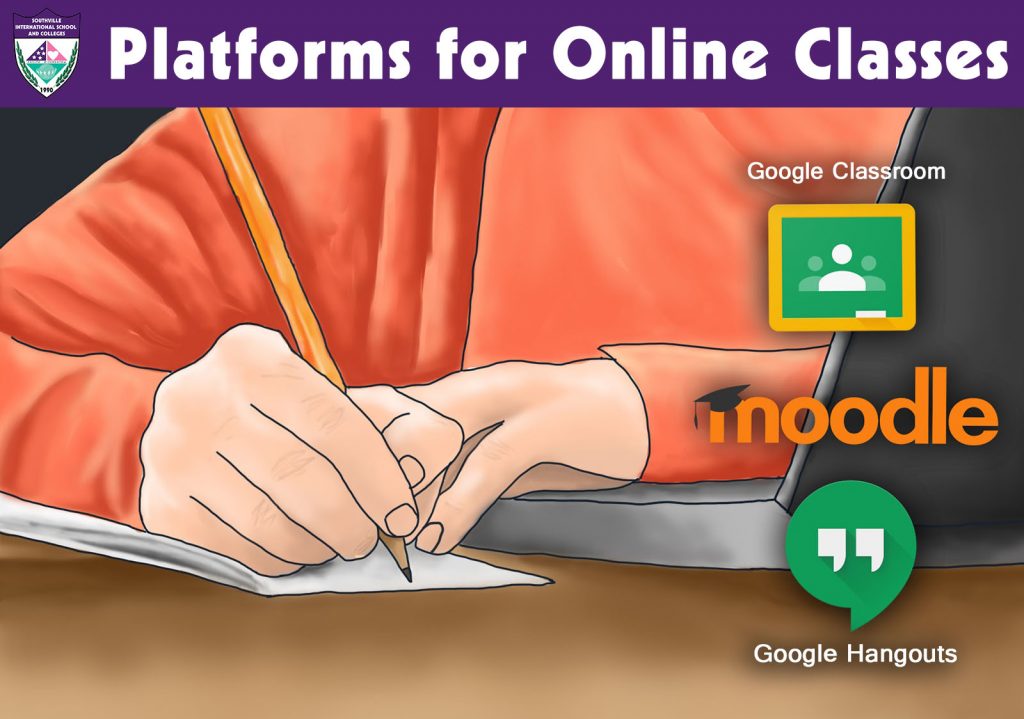 Then we make sure we have timed in – virtually. We have gone all-digital, 100% online, amidst COVID-19. Most of us have had a smooth transition as we have gradually integrated technology into our work and learning experiences for years. This is a challenge, yet a progressive opportunity to sharpen our holistic abilities in the modern age. Thanks to Moodle, Google Classroom, Google Meet, and other online platforms that have saved us from many of the headaches and hassles of this crisis.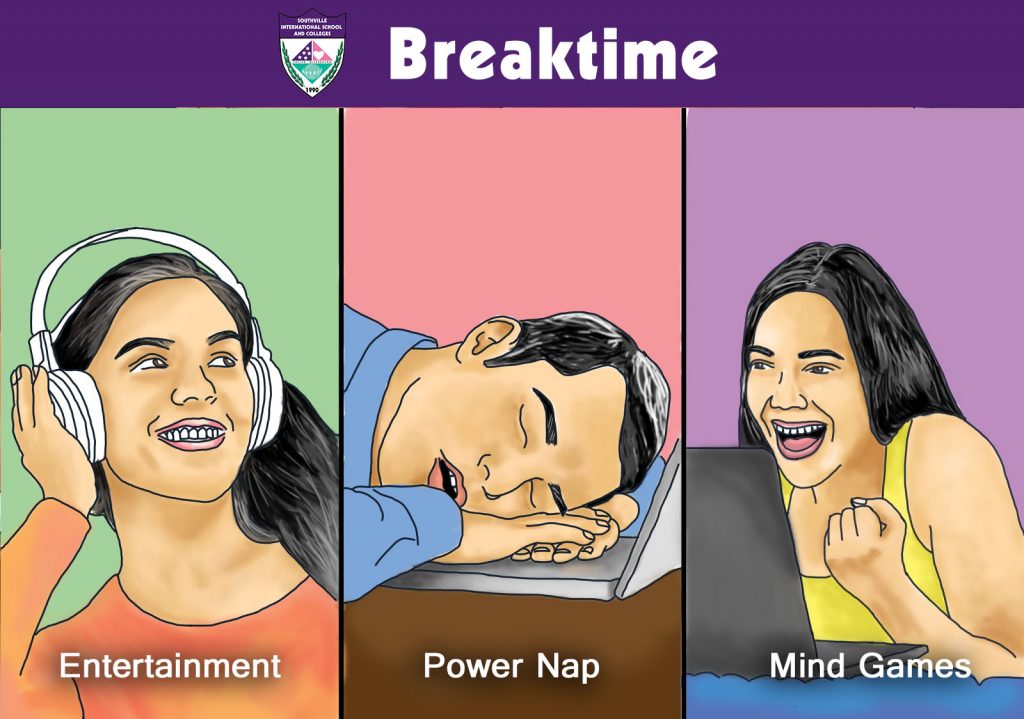 Now, let's talk about convenience. Our time is in our hands. Are we to dwell on the social activities we miss? Or is this an opportunity to venture deeper into ourselves in between tasks? When was the last time we enjoyed a good cardio exercise all for ourselves? How about singing out loud alone as a way to de-stress? Never underestimate a power nap to ease information overload. And explore mind games too for a little mental workout!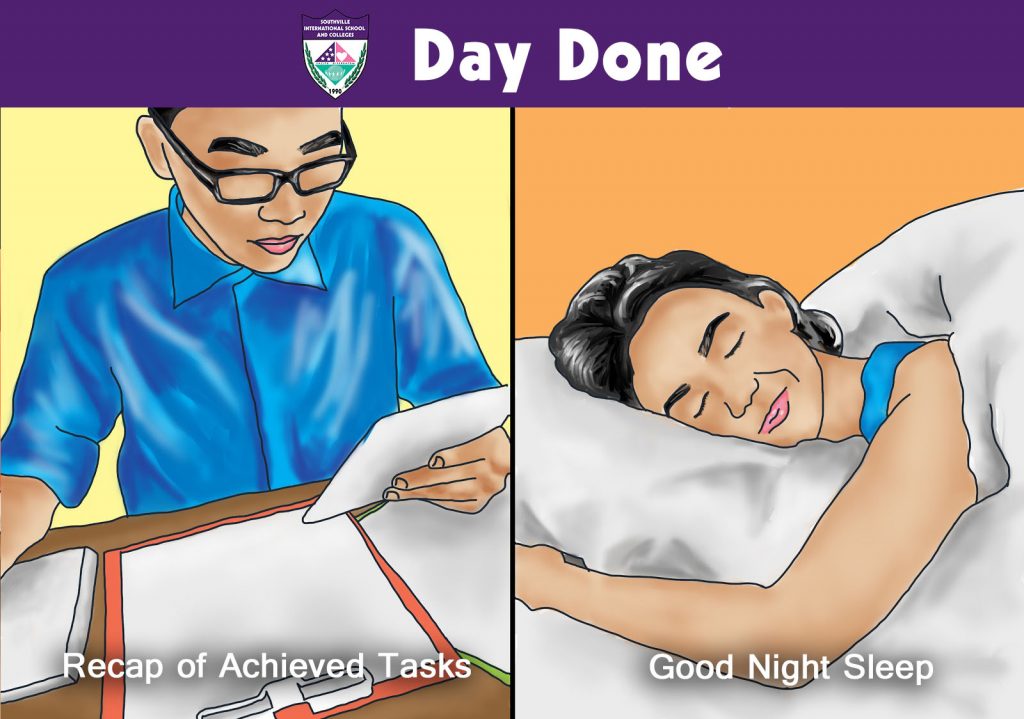 The time is up! Surprise! You've been productive in the comfort of your own home! You stare at your checklist of things to do, stretch a little, and wrap up your little achievements – congratulations! Now is the time to reward yourself with a warm bath, meditate, laugh over dinner with your loved ones, and prepare yourself to bed. Now is the time to say, "Virtual hugs y'all. Day done!"