(Photo by Anh Dao / Inquirer Golf)

"What do you want to be when you grow up?"

At a tender age, we sang our dreams in harmony, loud and proud, not knowing what the future has in store for us. One dreamed of becoming a doctor and ended up becoming an engineer. Another wanted to be a pilot and decided later on to be a teacher. But we are often surprised with how our fate could be twisted, ergo, our dreams change through the course of our lives…and so the path we are to brave ahead.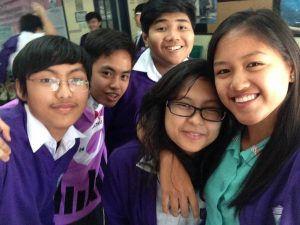 A graduate of Southville International School and Colleges (SISC) made her mark as a golfer in the recent and most talked about Southeast Asian "SEA" Games in history, successfully held in the Philippines. She was a rookie to finish 1st place for Team Event. Abegail "Abby" Arevalo started in Southville at the age of three for the kinder level. Abby recalls, " In my early childhood education in Southville, I learned the value of friendship, kindness, and respect." Yet, she did not have any idea that the same set of values would lead her to become a competent athlete. Three years after, Abby discovered her love for golf, " I was six years old when I officially started training." The demands of international education and her sport interfered which she found difficult to manage, not until Abby enrolled for I.N.N.O.V.E. , a special program offered by Southville to students who cannot avail the regular schedule of schooling.
"I decided to enroll in the I.N.N.O.V.E program in order to focus on my golf career. I.N.N.O.V.E helped me play many tournaments and train as much as I can [while keeping up with academics]. I had my own set of teachers and a schedule that was flexible for my training. I trained 8 hours a day and I played a tournament at least every 3 weeks. It really prepared me for the collegiate (Division 1) level. And most importantly, it helped me get a golf scholarship at San Jose State University."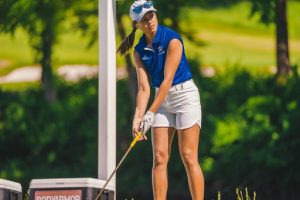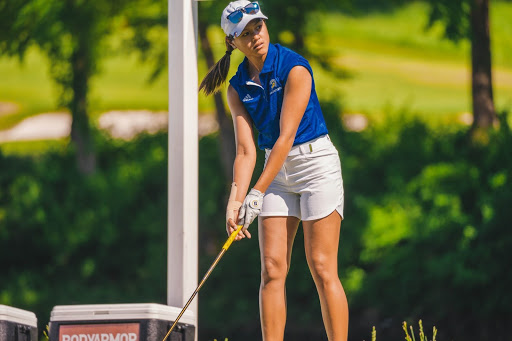 Shortly after Abby graduated from Southville, Coach John Dormann scouted her to train and play for San Jose State University (SJSU). Without hesitation, she embraced the opportunity and migrated to the U.S. Abby's one-track mind brought her to a more exciting fairway to aim her dreams at. Her life at SJSU was a newly found sweet spot which set her game to a larger course. Her game further thrived as she joined major tourney for SJSU such as the NCAA and eventually led her to SEA Games. Abby is no exemption to what a typical migrant would experience having to adapt to a crowd of myriad culture from her humble beginnings in Southville, taking off to SJSU, and landing at SEA Games. With golf in particular, Abby shared,"Golf is also an individual sport. So adjusting to having to play in a team is SO DIFFERENT from what I have experienced prior to college. I realized that being in a team is the best thing ever. You have to be selfless at times and be a teammate."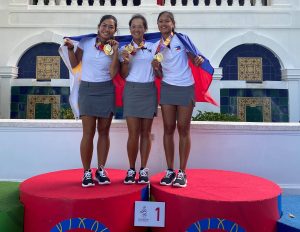 30th SEA Games

Opportunities continued to shower Abby with SEA Games as the most challenging yet "record-breaking". The National Golf Association of the Philippines has laid an eye on a neophyte yet certainly capable young woman coming from a roster of notable women golfers listed in the World Amateur Ranking, a prerequisite body that would determine her official qualification and inclusion in the Philippine Team to play against thousands of golfers across Asia. Just like the typical student-athlete that she has always been, Abby shared that she was juggling her final examinations in the U.S. while dealing with game preparations in her homeland as she represented the country. Abby's team was comprised of the country's top-performing golfers in the women's division. She shared, " I played with my dream team Lois Kaye Go and Bianca Pagdanganan. I grew up playing golf with them. We eventually bumped into each other when we all played golf in different universities in the U.S." Abby's powerhouse and experienced team achieved GOLD… par for the course… at the end of the season.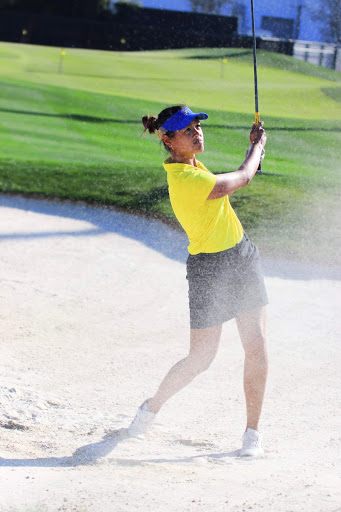 Abby soared and conquered her dream having gone to an international school which guided her to the peak of her golfing career – without having to give up academics through Southville's I.N.N.O.V.E program. Abby was once a young girl just about to set her eyes on a dream that would serve as her life purpose. But unlike the kids of her age back then, Abby never had second thoughts on what she wanted to be. Abby exemplified GRIT through the years and it was GRIT which has led her to GOLD. Through the course of her life, she knew what she wanted to be, with a tee of a young girl's dream she sow, braved the path she had to take, and reaped the rewards of her hard work which brought honor to her homeland. With Abby's big hit in SEA Games as a rookie, the Philippines could count on another exemplary athlete, a pride of Southville born to be a Champion and groomed to be an inspiration.
(Photo by Anh Dao)