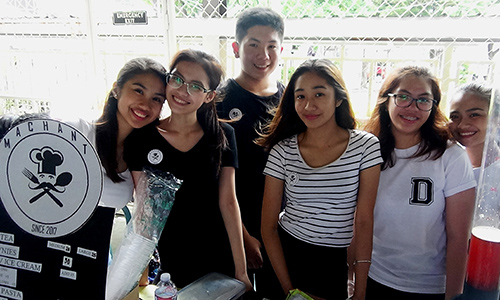 August 31, 2017- The Accountancy, Business & Management (ABM) students of Southville International School and Colleges supported the High School Intramurals by hosting a two-day Entrep bazaar at the Monarchs Gym, practicing their skills in entrepreneurship as they commence yet another year of learning and growth.
Intrams and bazaars have always been a primary event in Southville as it allows students to participate in recreational sports and business as they advance to become movers and leaders in the global community.
In this bazaar, students showcased a wide array of food products, novelty items and enjoyable games that showed their creativity and ability to identify market trends.
The activity was an integral part of the Southville ABM curriculum which provided students with the opportunity to apply the knowledge and skills learned in the classroom on running a business, and becoming "their own boss."
Prior to the event, the students created an original business concept, developed a business plan, and prepared a detailed plan of tasks to be done at the bazaar. The students took responsibility of all aspects of their business including purchasing, production, setup, pricing, and promotion. After the event, the students will write a reflective final report analyzing what they have learned during the project.
As a top business school in the Philippines, Southville ensures that all its students, starting from Nursery up to College, are equipped with money management and entrepreneurial skills through class programs like Financial Literacy, Business, Entrepreneurship, Math of Investment, Personal Finance and more.