Southville graduation ceremonies are always filled with an array of achievers who exemplified academic excellence recognized and celebrated by the school. This academic year, two exceptional homegrown Monarchs graced the event as they gave their respective messages to the graduates. One is a doctor, and the other one is an aspiring lawyer. These women have had a good scholastic foundation as Monarchs and furthered their level of excellence in their chosen fields. During the event, both expressed their gratitude to Southville and how its teachings still help them both in school, at work, and life in general.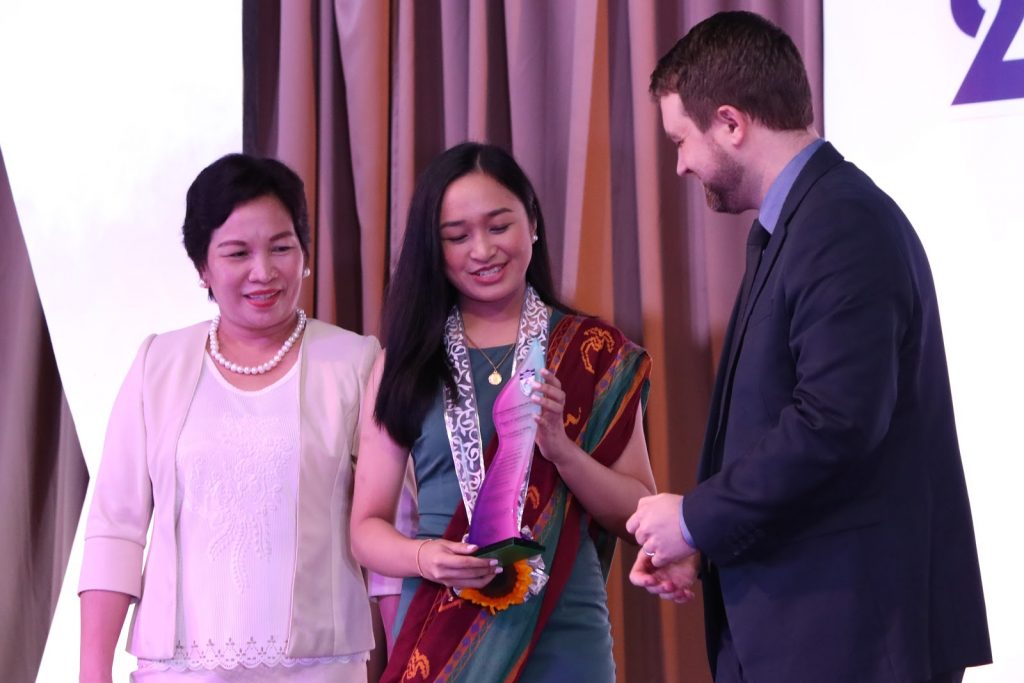 Dr. Abbey Geraldine Pablico Matibag gave her message to the graduating Grade 6 students, Class of 2019. Dr. Matibag graduated as the Grade 6 Class Valedictorian in 2007 at SISC. She then furthered her education in the medical field.
"As you move on to the next chapter of your lives, my dear graduates, you're going to find yourselves in many situations like this: the days feel longer; it feels like you're just doing the same thing over and over, and you're not sure why you're still in school. When you find yourself stuck in the same old routine, it's probably time to pause for a while and think: what is the purpose of this? How can I change this so that it would make me feel good, accomplished, and satisfied? The best thing about short-term goals is that you can be proud that you finished them. Doesn't it feel good knowing you reached your daily goal? Imagine how it good it must feel to achieve something every single day, no matter how small it may seem. Keep this in mind: Success is a sum of small efforts, repeated day in and day out. Every little step makes a difference."
ABBEY GERALDINE PABLICO MATIBAG, M.D.
Class of 2011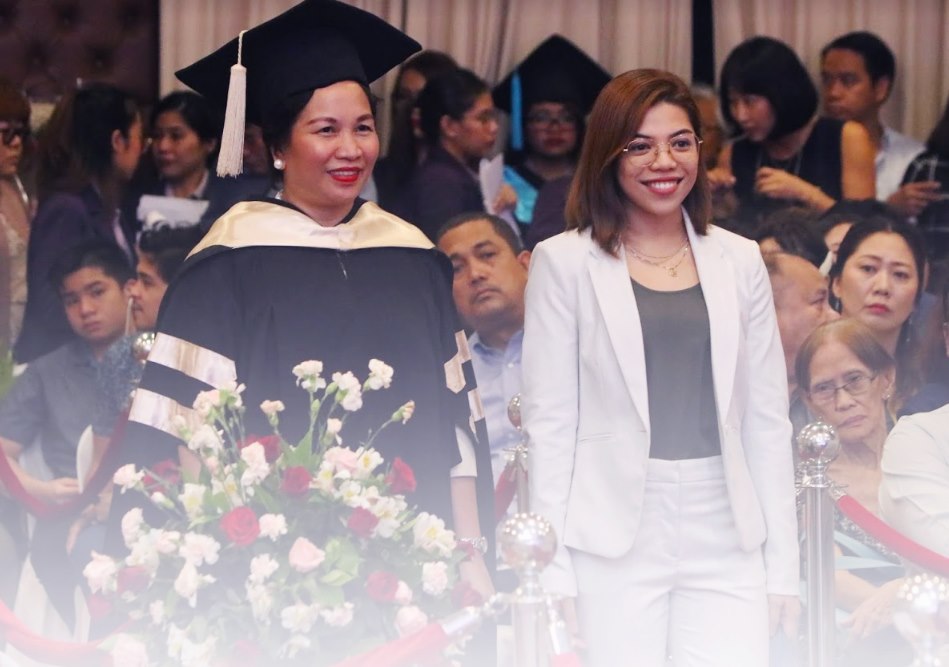 Accompanied by SISC Acting President Ms. Jocelyn Tizon, is high school alumna Ms. Monica Celine A. Caro of Class 2010 as the guest speaker at yesterday's commencement ceremony for this academic year's graduating Gr. 12 students. Currently preparing for the next Philippine Bar Exam, Ms. Caro shared how the 5Cs help her get through the challenges of her academic pursuit.
"I know from experience that Southville has a very competitive and rigorous academic curriculum – our school sets the bar high in order to exact excellence and fortitude from its students. Southville and I have had our fair share of ups and downs and there was a lot of pressure on me to receive those Green Certificates at the end of every term. Truth be told, I didn't always get them but that never stopped me from trying. The 5Cs aren't just your run-of-the-mill school credo. They are a way of life that when applied are so powerful that you can become the best version of yourself in the face of academic challenges and personal adversities. My Commitment to Achieve carved through all my insecurities and ensured that I would make it through, no matter the outcome. No matter what you set your mind to, I am certain that you will achieve your goals because having the Commitment to Achieve them brings anything within your reach. Complement your Commitment to Achieve with Character. Character is made up of plenty of distinctive qualities but to me, the most important ones are integrity, humility, and being socially responsible. It is important to celebrate your victories, big or small. Share in each other's successes, but also do not forget to embrace each other's failures as well. Part of practicing humility is being mindful and sensitive to each other's growth and pace. While you might have blazed through your achievements, others may not be so quick to success. Humility is about making sure you empower others too. Quite frankly, it isn't just a catchphrase when Southville declares that "together, we can make a difference." This is the very essence of Collaboration and it is possible as long as we do not pull each other down, but instead, help elevate one another to succeed."
Monica Celine A. Caro
Class of 2010