DOWNLOAD NCLEX REVIEW FEES GUIDE (CLICK THE BUTTON BELOW)
The Southville International School and Colleges (SISC) nursing program has achieved a record 100% passing rate for 8 years in a row. In addition to producing 3 top-notchers in just one year (2018) namely Laurice Sobong, Katrina Dauden, and Tamam Aburayyan. SISC is partnered with multiple hospitals such as Asian Hospital and Medical Center (AHMC) and Las Pinas Doctors Hospital (LPDH). In addition, Southville graduates have been employed by the leading institutions in the world such as the Mayo Clinic – the #1 ranked Hospital in the United States of America.
Are you a nursing graduate in the Philippines aspiring to pursue a nursing career in the United States or Canada? Passing the NCLEX (National Council Licensure Examination) is a crucial step on your journey. To help you achieve your dream of becoming a registered nurse abroad, we've compiled a list of the best NCLEX review centers in the Philippines. These centers have a track record of success and are known for their expert guidance and comprehensive review programs.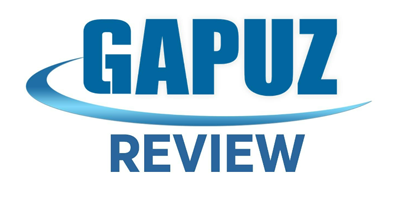 1. Gapuz Review Center
Price: Click here for prices
Website: https://www.facebook.com/gapuzonlinereview/
Gapuz Review Center has been a trusted name in the field of nursing education for years. They offer comprehensive NCLEX review programs led by experienced instructors. Their commitment to excellence has helped countless nursing graduates pass the NCLEX with flying colors.
Gapuz Programs: Next Generation NCLEX RN Review (Online)
Face to Face / Live Online Class
Next generation NCLEX Review Materials
NGN Simulation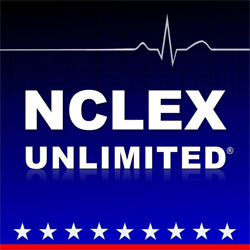 2. NCLEX Unlimited
Price: Click here for prices
Website: https://www.nclex-unlimited.com/
NCLEX Unlimited lives up to its name by providing unlimited support to its students. They offer a wide range of review options, from classroom instruction to online courses, catering to different learning preferences.
NCLEX Unlimited Programs
✔️Package A – NCLEX Unlimited Online review only
✔️Package B – 10-Day NCLEX Final Coaching Online review only
✔️Package C – 3-Month Unlimited NCLEX Video Recorded Classes only
✔️Package D – 1-Month Computerized Adaptive Test System (CATS) only
✔️Package E – 3-Month Unlimited IELTS Online Review only

3. Rachell Allen
Price: Click here for prices
Website: https://www.rachellallen.com/
Rachell Allen is a well-established name in the nursing review. Their innovative teaching methods, coupled with a focus on critical thinking skills, have led to numerous success stories. With branches nationwide, Rachell Allen makes NCLEX preparation accessible.
Rachell Allen Programs: 25-DAY LIVE NCLEX AND UK-CBT REVIEW COURSE
– 200-Hour Live Course
– Pre-Live Modules (online) 30 days prior to the live course
– Pre- and Post-Assessment Tests to guide you on your NCLEX preparation
– Live Course Modules
– Comprehensive Exams
– One-on-one evaluation
– Practice NCLEX Questions (online)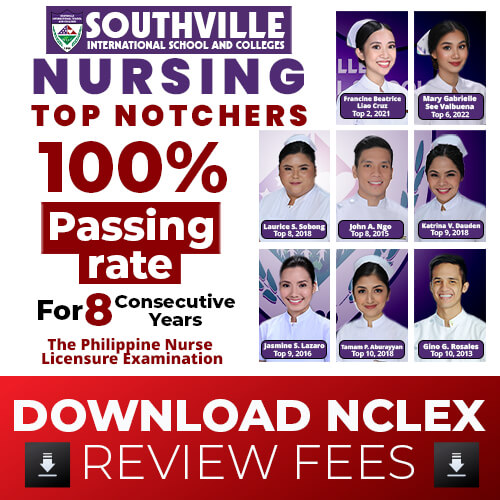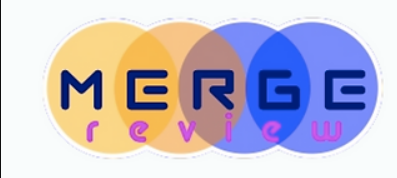 4. Merge Review Center
Website: https://www.mergereview.com/
Merge Review Center is dedicated to helping nursing students excel in the NCLEX. Their team of healthcare educators boasts impressive credentials, and they offer a range of services beyond just NCLEX preparation. Merge Review Center is a one-stop destination for aspiring nurses.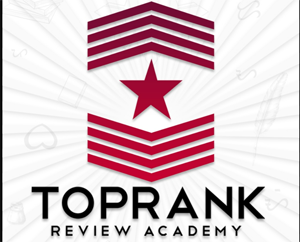 5. Top Rank Academy
Price: Click here for prices
Website: https://www.toprankacademy.com/
Top Rank Academy is a rising star in the world of NCLEX review centers. Their expert faculty members and small class sizes create an ideal learning environment. Many students have lauded their effective review programs.
Top Rank NCLEX Review
Access to comprehensive interactive online lectures / video
14 days access to recorded lectures
Individualized study plan
Academic tracking card
Access to 3,000 NCLEX Questions
15 days final coaching sessions (with free UWorld access)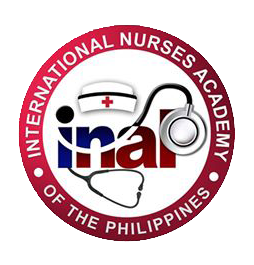 6. International Nurses Academy of the Philippines (INAP)
Price: Click here for prices
Website: https://www.facebook.com/InapManila/
INAP is known for its high-quality review programs and personalized guidance. Their dedicated faculty members work closely with students to ensure they are well-prepared for the NCLEX. The center's focus on individualized attention sets it apart.
Unlimited NCLEX Review
1 YEAR UNLIMITED LIVE ONLINE INTERACTIVE and not pre recorded (except assignments)
Complete discussion of concepts with final coaching assessments after each concept lectures done weekly
Majority of live lectures are saved. YOU CAN REPLAY IT ANYTIME if you were absent during the live online lecture.
Assessment exams done weekly using the latest UWORLD/PEARSONs QBank with 98-99% ACCURACY of EVALUATING PERFORMANCE AND READINESS.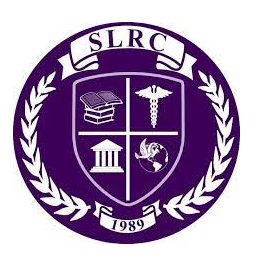 7. St. Louis Review Center
Website: https://slrccalabarzon.com/
St. Louis Review Center is a trusted institution in Northern Luzon. They have a strong track record of helping students pass the NCLEX and other licensure exams. Their dedicated faculty and comfortable learning environment make them a top choice for students in the region.
When choosing an NCLEX review center in the Philippines, consider factors such as location, class size, faculty expertise, and the center's overall reputation. Each of these review centers has its unique strengths, so it's essential to find the one that aligns with your learning style and needs. With dedication and the right guidance, you'll be well on your way to acing the NCLEX and embarking on your international nursing career.