Southville College Division draws up the highly-anticipated International Research Conference (IRC) endorsed by the Commission on Higher Education (CHED) with the theme "Thinking Globally: Sustainable Development Goals in the 4th Industrial Revolution happening on March 17-18, 2020 at Southville International School and Colleges. The conference will welcome top researchers from various colleges and universities across the globe. The event is compliant with the Department of Tourism's call for the involvement of the country in pursuit of the 17 Sustainable Development Goals set by the United Nations General Assembly.
Fill out the IRC REGISTRATION FORM for slot reservation to the conference.

You will receive a confirmation within a few days of your registration.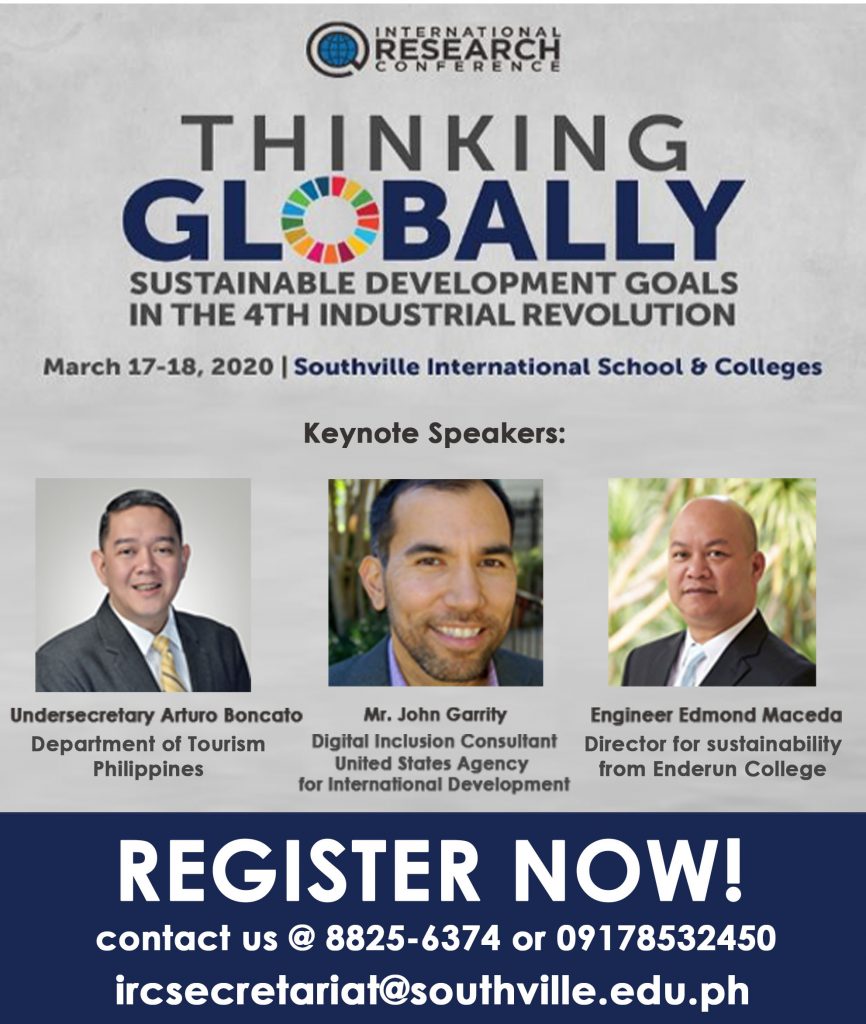 Discourse on industrial trends in the digital era will vary in different fields; Communication, Psychology, Tourism, Information Technology, Business, and Environment. The keynote speakers for the two-day event are Mr. John Garrity, Digital Inclusion Consultant for United States Agency for International Development, Usec. Arturo Borcato from the Philippine Department of Tourism. Engr. Edmond Maceda, Director for Sustainability from Enderun College. Participants will be actively engaged in plenary discussions, forums, parallel sessions, and an optional city tour to name a few.
Message from the IRC Chairman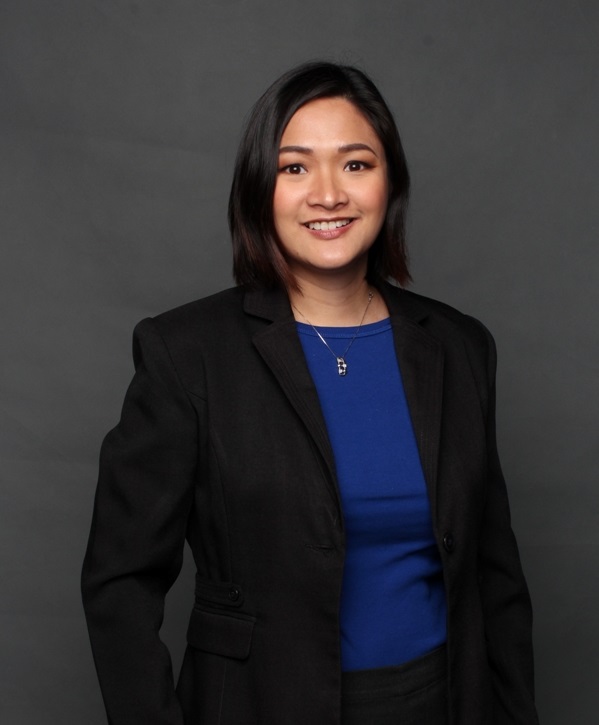 "SISC is looking forward to welcoming academicians not just from the country but from around the world in this year's International Research Conference (IRC). The institution believes that research not only expands one's knowledge and understanding of a particular discipline but also connects like-minded individuals so that they may have a platform to discuss and respond to the current needs of society. We hope to build a community of students, faculty, and industry practitioners and develop fervor for new discoveries and meaningful information sharing and seeking. With the diverse research that we are receiving, this year's IRC is a truly promising one. We are extremely grateful for the endorsement of the Commission on Higher Education (CHED) as we join them in their call for more meaningful and useful studies that will uplift our country. Please join us on March 17 and 18 and get ready to share and listen to new perspectives that may enlighten us and expand our worldview."
Southville's strong research culture secured full trust from CHED to mount the conference expecting hundreds of participants worldwide. It also aims to strengthen the country's research ethos that will encourage a diverse perspective on the issues facing the 4th Industrial Revolution. As the youngest institution in the Philippines granted the Autonomous Status by CHED, Southville College Division commits to globally expand its mission to produce graduates who are research-oriented and digitally-competent. Southville is known for its strong research culture with a record of awards given to its students and faculty in global research conventions such as the Distinguished Paper Award at the 2017 International Symposium on Education and Psychology – Fall Session in South Korea received by BS Psychology Alumnus Airand Jacinto Uy and a Silver Award at the PolyU Innovation & Entrepreneurship Global Student Challenge in Hong Kong received by BS Business Administration alumni dubbed as the "Zikaway Ladies".