With the challenging demands of the 4th Industrial Revolution, Southville commits not just to a classroom set-up of learning but also to experience-based programs and activities for students to showcase their acquired knowledge of Internet Governance. Students also benefit from local and international study trips exposing them to the real world of the Information Technology industry. Southville prides itself with undergraduates who are already competent programmers, developers, and field advocates at a very young age.

Just recently, the SISC College of Information Technology participated at the 2019 Asia Pacific Regional Internet Governance (APrIGF) at Far Eastern Federal University Campus, Russky Island, Vladivostok in Russia. It is an annual gathering of students, educators, and professionals passionate about Internet Governance. APrIGF is annually participated by 300 multi-stakeholders from over 20 countries.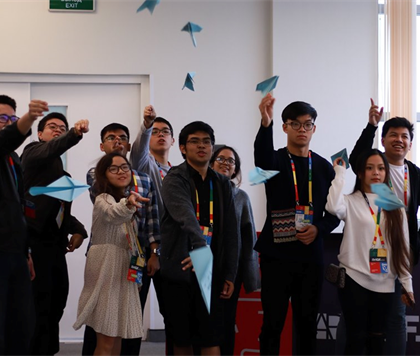 Youth Internet Governance Forum (YIGF Camp)

The conference provided a special platform for young and passionate undergraduates to lay down their own perception of today's Internet which is the Youth Internet Governance Forum (YIGF). It is a four-days-three-nights camp where the younger participants were appointed for a certain interest group such as government, the private sector, and civil organization – a platform where the youth can raise their stand on trends, advancements, innovations, breakthroughs, and solutions to the most alarming issues we are facing today. The YIGF allows young delegates to build a diverse network of fellow online heroes keeping a safe and informative online community. In this camp, participants were also trained to think like a multi-stakeholder in preparation for the actual conference and role-play discussions.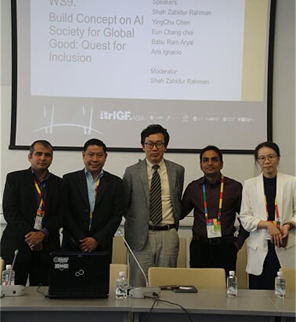 Southville was represented by BS Information Technology and Masters in Information Technology Students headed by the  Dean for the College of Information Technology, SISC. Monarchs participated in several discussions, exchange, and collaboration of ideas towards more competent internet governance. College of IT Dean,  Dr. Aris Ignacio, was also appointed as one of the panelists during the conference and participated in three sessions – the state of internet governance, the role of the youth, and the ethical side of artificial intelligence, "The collaboration of each multistakeholder especially the youth will create major developments in the field." In an interview, he also shared that the Monarchs have undergone an in-depth training on the subject matter prior to the trip, " The preparation training is usually a whole day coverage of concepts, problems, and possible solutions to the issues concerning the use of the Internet. During the preparation, students had to come up with their respective stand on the issues at hand which qualified them for the conference."
Southville students apparently had a great deal of new skills and memorable experiences having gone to Russia which they commended as a perfect venue for the conference."Two participants from Southville were applauded because of their contribution during the whole event playing a big part in formalizing the synthesis document. Students express gratitude for the opportunities given by Southville guided and mentored by their dean, Dr. Ignacio who's the utmost goal is to open the eyes of his students 'beyond just using the Internet for studies and pleasure'. Moreover, Southville's College of Information Technology has been producing well-rounded and responsible online citizens equipped with both the knowledge and values that would aid them in this digital age.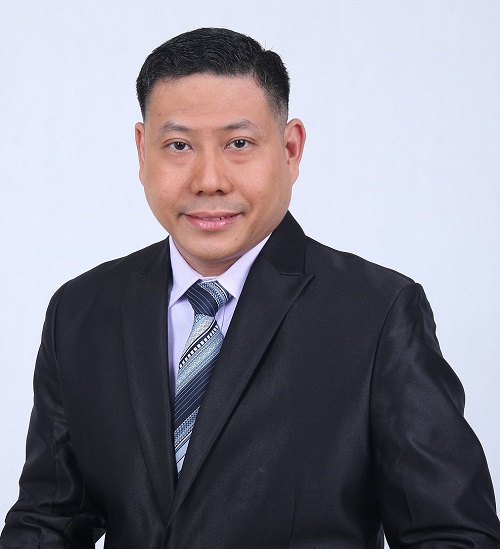 Testimonial from the Dean

"The event was a wonderful and a great learning experience for the students.  First, it is not every day that you will be able to go to Russia and attend a very enlightening event such as APrIGF/yIGF.  Being able to open the eyes of our students to the things that normally they are unaware of beyond just using the Internet for studies and pleasure makes them more responsible on how they will look at the Internet and maximize its potential and hopefully impact the lives of other people."

Testimonials from Students:

Kenneth Pamintuan
"My experience in the Youth Internet Governance Forum 2019 in Russia was unlike any other. For someone who does not have that much experience in the internet governance field, I learned a multitude of things by the end of the conference, and I will forever cherish the people that I have met during this event. As one of the representatives of the youth, it is really refreshing and inspiring to see that our sector has a voice in the multi-stakeholder steering groups in relation to voice out our opinions and thoughts about internet issues and policies that affect society as a whole. I grew to really appreciate and understand the things that transpired and it even made me speak up and participate in the discussions and documents that will be able to shape what next year's Asia Pacific Regional Internet Governance Forum could be."
Bea Guevarra
"When can you ever say that you have gone to Russia? Well, we can now. It was a great experience to go to this part of the world. Though we were a small group, 12 students and our dean, we left a big impact during this event. We took a major part in the youth section and very well represented the Philippines. We made sure we said what we wanted to say and convey the things we wanted to improve and change not only for us but for the whole Asia Pacific. Forums like these are important for the youth, to creating strong ties with people from different parts of the world, to help improve our public speaking skills, to allow us to have a voice on issues we have on the internet, to make us feel empowered. Every student should at least once in their lifetime should attend an event like this. It not only benefits us but it allows us to be apart of the global community and innovators of change."
Alyssa Gabrielle Gaviño
"The trip to Russia for the YIGF event was very helpful for me because it opened my eyes on what Internet Governance is all about. Before the event, I had no knowledge of Internet Governance but after all the workshops that I attended, I got the gist of what it is all about. I did not only learn about Internet governance but also the culture in Russia. I experienced a lot of new things that I never thought that I would do. The event made me more aware of the problems that there are with regards to the Internet.
Mikyla Biel Gallego
"I'm glad my dean insisted us on attending this event. It was a great educational experience, from the workshops to the break out sessions. I've learned a great deal for application in both my current course and my life in general. The level of expertise and knowledge of the speakers were excellent. I also appreciated their willingness to explain concepts, and opportunities to answer every question that was given by the audience. I also enjoyed how we get along well with the people from other countries, and hear out their ideas, understandings, and opinions about different topics or issues."
Jon Eiron Buenaventura
"Our trip to Vladivostok Russia for the APrIGF was a very interesting experience for me. Vladivostok was a very beautiful place. The architecture and landscape there really amazed me. The actual event we went to was participated by a lot of people from all over the world.  It was nice meeting such a diverse group of people coming from different countries and cultures. Learning about internet governance issues from people coming from different backgrounds was a real eye-opener for me. It makes me think of what I can do to help make a difference."
Dustin Sampang
"I had never experienced anything like the APrIGF before. In the event, we were encouraged to contribute our ideas and perspective regarding Internet governance and its many facets. In the event, we were affiliated with the Youth for Internet Governance Forum (YIGF) where we participated in activities that show how the Internet should be utilized and governed by those who benefit from it. Personally, I had the most fun out of actually participating and contributing to the workshops that we attended. I also liked the idea of a town hall session that encourages participants to speak up and contribute to the synthesis document. Being immersed in an industry where one can contribute has always been a fanciful thought. And I experienced that from the event."
Ivana Marriam Saberon

"Attending an event such as YIGf 2019 for the first time was an accomplishment that was both very educational and stimulating. There was never a dull and wasted day during our stay in Russia. Our Dean, Dr. Aris Ignacio made sure that our every experience would be fascinating. Every workshop never failed to cultivate us, especially those of which were specifically for us, the youth.  The youth representatives that were in charge of the youth workshops made sure that every participant would have the chance to voice out their thoughts and opinions, the workshops were made as an open platform of ideas. Even though the ideas were mostly contradicting, respect was surely observed. In addition to that, the atmosphere established by the ambassadors and the representatives of the multi-stakeholder was very considering and approachable, thus making interactions with them very easy."