From regular classes transitioning 100% online to virtually conducting graduation ceremonies, it's definitely a success for Southville International School and Colleges (SISC) alongside its consistent delivery of international and quality education amid the changing seasons. With the school's persistence to be always ahead through technological advancement, Southville students, parents, faculty, and employees have overcome the challenges of the pandemic and successfully delivered its graduating students to their final bow.
Southville is ready for AY 2020-2021 with the Virtual Online Learning (VOLT) Program. The VOLT Program has 3 types of Learning Modes namely:

1. Full Virtual
2. Blended / Mixed Mode
3. Full Face-to-Face *with social distancing as permitted by the government

Learning is available on: Mobile | Desktop | Tablet —- Apple and Google Supported!
Live classes with Interactive Whiteboard with over 4,000 learners collaborating online!

CONGRATULATIONS, CLASS OF 2020!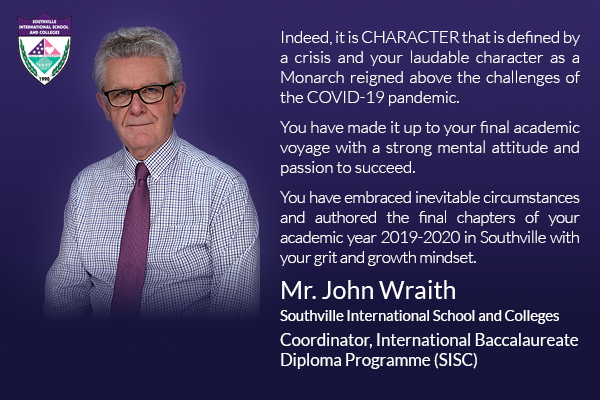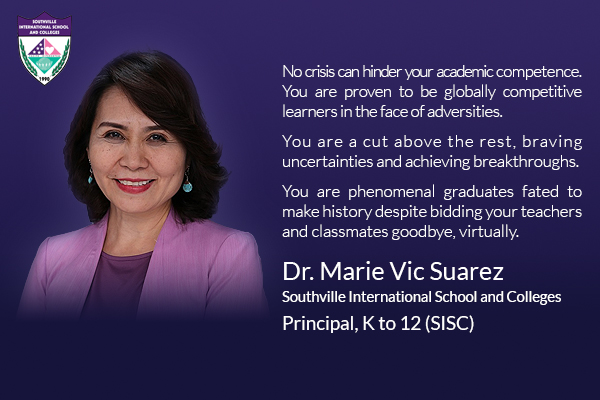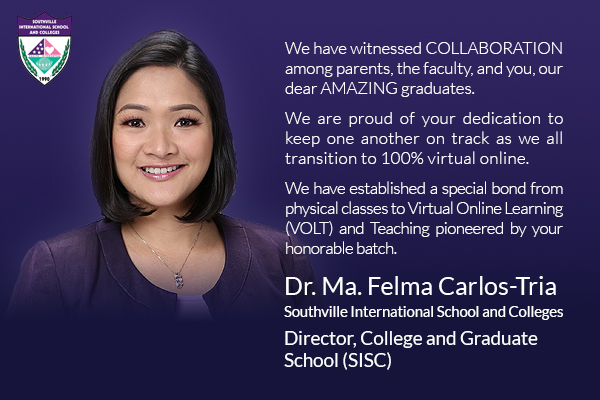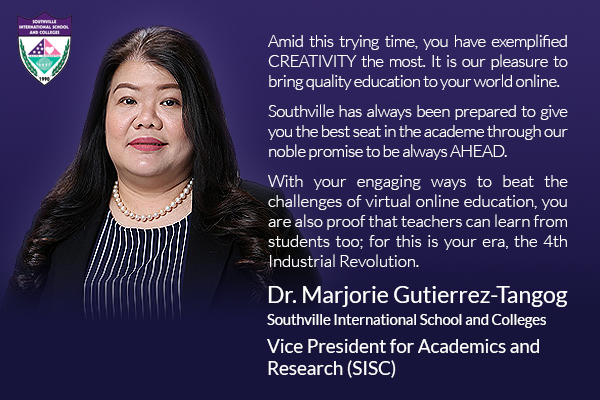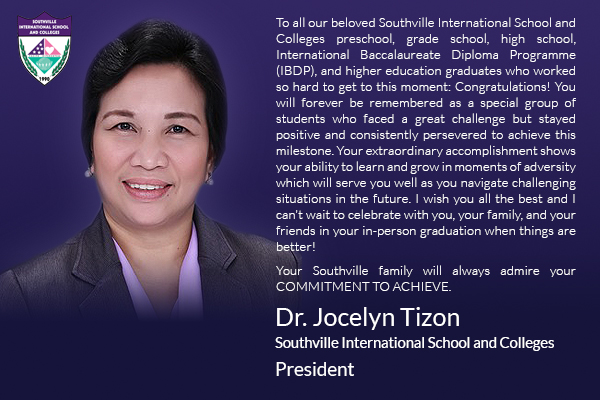 Stay AMAZING while you STAY AT HOME!
See you at our Virtual Doors in August!

Email us: pr@southville.edu.ph
Contact us: 8824-6374 (100) / 0917-853-2450

Visit our website: www.southville.edu.ph