"She may be Maya Dela Rosa, Amor Powers, and soon to be Dr. Jill Illustre but to us (Southville) she is Jodi Chrissie Sta. Maria , Bachelor of Science in Psychology's Dean's Merit Awardee, Class 2021."

Dr. Jocelyn P. Tizon, President – Southville International School and Colleges.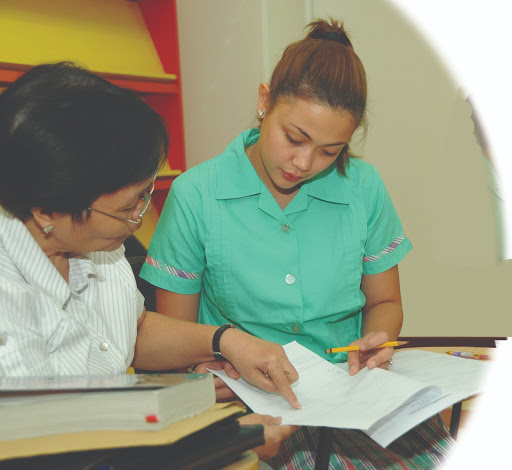 Before her breakthrough as an actress, Jodi was a normal teenager who had a simple dream to perform well in school so she could make her mother proud. While opportunities in the limelight came early to this high schooler ,education has always been the center of her life. Jodi would spend hours taping different shows but teachers remember well the days she would appear in complete uniform when she's not required to and present herself as a quintessential student while being enrolled in a special program for her line of work.
In Jodi's early years in Southville, the teachers noticed her higher thinking skills being a competent student in research. This paved the way for Jodi to pursue a pre-med course later in college. Jodi was then launched as the youngest member of Star Magic and officially entered the show business industry. This was the beginning of a challenge that shaped her through the years. The renowned actress shared in one of her speeches that she's always wanted to become a doctor and that education is something that she could not give up on despite her busy schedules.
She returned to Southville to pursue a degree in Psychology having consulted Southville educators who knew the path she was to take among many other roles that would pile up.In her years in college, she then found an answer to the question, "Why are you doing this? What is your plan?" In one of her previous talks in Southville Jodi shared, "Through studying Psychology, I have become more connected to my son, Thirdy. As an actress, the program has helped me as I study my roles. As a student, I've been able to understand myself better."
Jodi performed so well that she could not believe it when she was awarded as a Dean's Lister in years 2017, 2018, and 2020 and was a consistent Top Psychology Student Awardee. It was at a college assembly that her eyes were filled with tears as she received such an award. Years later, she faced more challenges up until her senior year – a year to make or break. Amidst the pandemic that changed the course of learning for students worldwide, Jodi did not only juggle acting and schooling but also put herself out into the digital world doing various webinars on Mental Health as we go through the pandemic. Jodi was committed to serving her purpose even when she was still a student. And while Jodi worked with fellow mental health advocates, the actress spent long nights working on her thesis concurrently.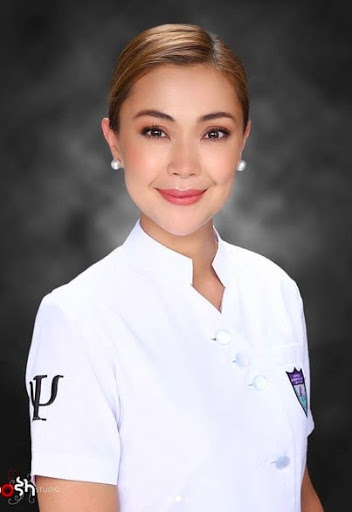 All these years, Jodi has exemplified Southvilles core values, the 5Cs – Competence, Character, Commitment to Achieve, Collaboration, and Creativity.
Jodi Sta. Maria, an award-winning actress, a mother, a mental health advocate and Psychology graduate has finally completed her college degree with honors from Southville International School and Colleges. Southville has witnessed Jodi's personal, academic, and professional growth – an AMAZING journey that would inspire today's generation of learners and beyond on the significance of continuing education, the rewarding experience of adult learning, and the value of learning at any age.
Message from Dr. Ruel Cajili | Dean, College of Psychology: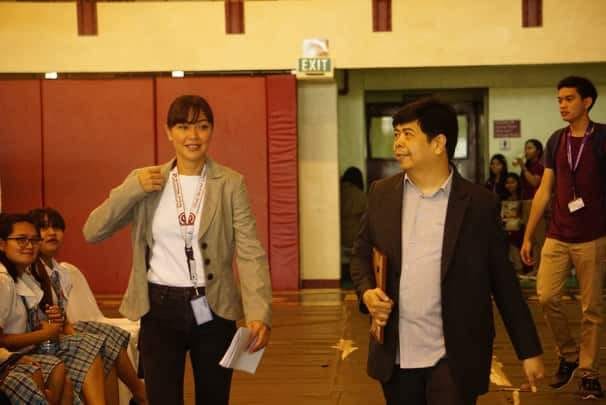 "When you put your eyes on your target, you can never be wrong.' " This is what I usually tell her whenever she is overwhelmed with all the things that she needed to do to complete the target, but she went beyond. It is not only her eyes that she set but her heart as well. Because of this,  she was able to wing things very well with flying colors. She has proven that the essence of the journey of being a student is not the demands that one experiences, but how one faces the adversities and being able to look for the opportunities and beauty in it. Congratulations, Jodi! We are truly proud of you. You are a blessing to our college family and to many people. Continue the dream that you have already decided to take. Be a medium in helping people. As you mentioned, you are a student of life, thus, you continue learning and share them proudly with everyone. Not a goodbye yet. See you again."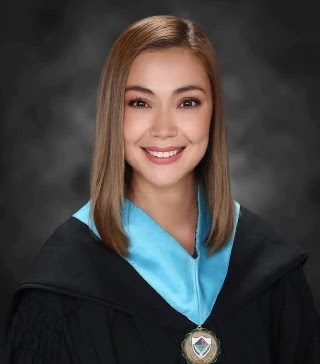 "Dreams really have no boundaries and the thirst for education knows no age. I am a living testimony of that. Despite my busy schedule, I was able to squeeze in one more role to play and that is of a student. I experienced what it means to be a student without special treatment and privileges. Thank you Southville for providing a program where those people working full time can still avail of quality education. Salamat to all my teachers. Kahit pandemic, hindi kayo napigilan para tulungan kaming mga estudyante ninyo na maabot ang aming mga pangarap at matapos ang aming pag-aaral. To all the graduates of 2021, hindi naging madali and it's our time to shine with our diplomas!"
Jodi Chrissie A. Sta. Maria
Southville Homegrown Alumna
Class 2021