"Hello, my child."

The fine man from England in his signature blue top, beloved and adored by students, faculty, and employees greets everyone resounding a familiar English accent. Seventy-year-old Mr. John C. Wraith, known as Mr. Wraith, can be spotted easily at the homey aisle of Southville International Baccalaureate Department with his white curly locks and cuddly physique. No student escapes his warden-like character, as he checks on each of them like his own child when headed to their respective classes.

As a GIFTEDNESS consultant, Mr. Wraith served London, Stockholm, and Helsinki. In Philippines, his mission is to expand and cultivate international-mindedness through the International Baccalaureate Diploma Programme at Southville International School and Colleges where he is the IB Coordinator. Mr. Wraith has been in the service of International Education for more than 50 years. He previously worked in several prestigious schools in England such as the Winchester House, Westminster Cathedral Choir School, and the Westminster University. He chose the Philippines as another exciting destination where he could continue his mission for he had "strong connections" with the Filipino students back in his schools in London. At the helm of International Education, Mr. Wraith found his purpose in Philippines, particularly in Southville, which shares the same vision and understanding of the divrese needs and community of students coming from different backgrounds. When asked about his teaching style, he shared, "I'm a listener. I comprehend and then I comment. I have a great ear for my students because I value and cherish the young minds." Outside Southville, Mr. Wraith commits himself to another noble responsibility, having a big heart for the poor children. He had been part of Mercy Associates in England which mission is to help poor children attain access to education.

Mr. Wraith is honored to take part in the continuous development and legacy of Southville IB Programme producing graduates who have gone to prestigious universities across the globe.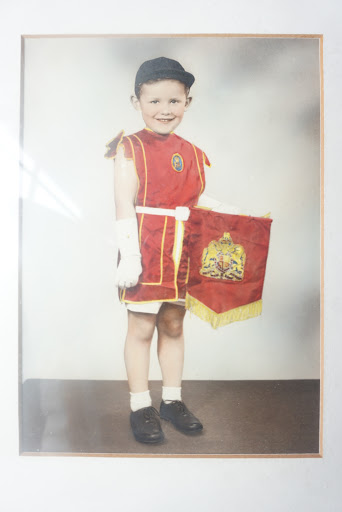 Mr. John Wraith originated from England where he had a strong foundation of the Western schools' approaches to global education. At an early age, he started attending prestigious events such as the Coronation of Queen Elizabeth II. A true-blooded MONARCH indeed!
"Very uncomfortable costume! Really slippery material. The things parents makes you do!" – JCW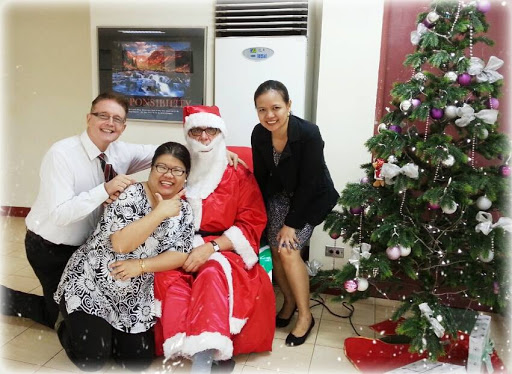 Mr. Wraith enjoyed his journey in Philippines and loved Filipino's Christmas Celebration with his role as "Father Christmas".
"Doing my duty! Perhaps one of the most pleasant duties of the year!  I have been Father Christmas for many years and every year is exciting – like sheer joy of the students – sometimes a little fear of the old man with the white beard! The end of a busy school year and fun go together so well. Such a lot of beautiful young people from so many good houses.  Real joy to the world!" – JCW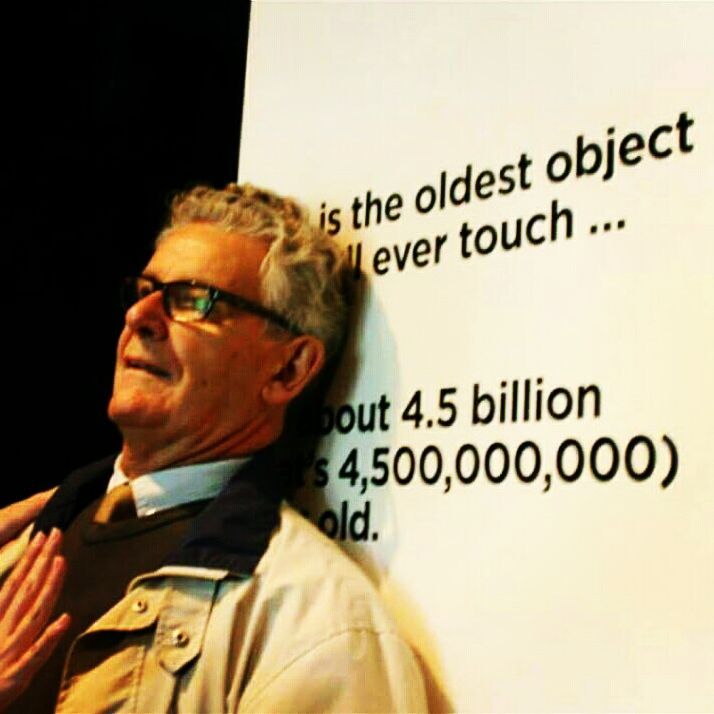 Mr. Wraith also shared this photo , a visit to Greenwich (London) . As timeless as this place, Mr. Wraith has gracefully transitioned through years of learning while travelling.
"I think the photograph was taken near the International Timeline – I don't think I really am as old as this suggests!" – JCW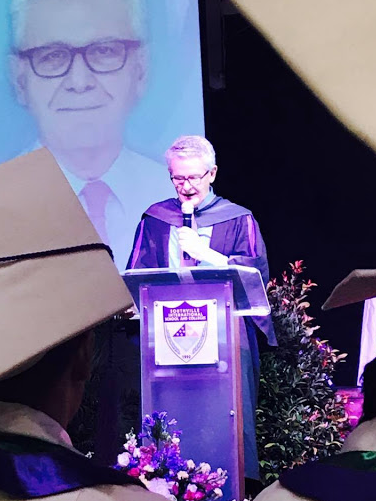 Mr. Wraith considers each graduation ceremony unique as each batch as well as his speech have different stories to tell.

"All channel up for the graduation – the end of an exhausting year – celebration and congratulations to our students!  Great fun to see the students develop over the two years – moving on to university and new lives! Good luck to them all!" – JCW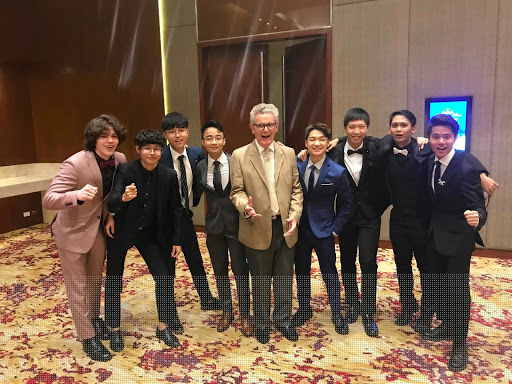 Mr. Wraith known for his generosity and never-ending care taking the role of a real "grandfather" to these students coming from across the globe.
"All these young men graduated and lived in my house, except the one on the left – he was an honorary son.  We had a great year together!" – JCW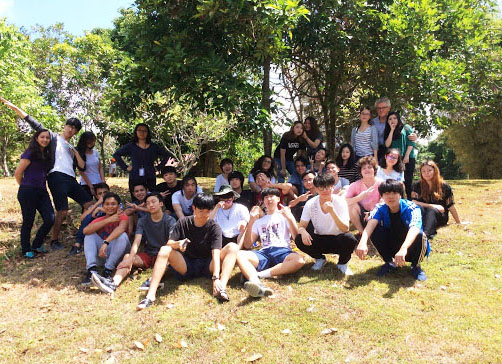 Mr. Wraith guarantees an unforgettable two-year Southville IB Programme experience that will forge the best days of its students inside and outside their classrooms.
"My Southville – IB students. You see, we can fly! A well orchestrated activity – school camp – a way to really get to know each other! We learnt our strengths and weaknesses too. We learnt how to rely on each other too – communicate at its best!" – JCW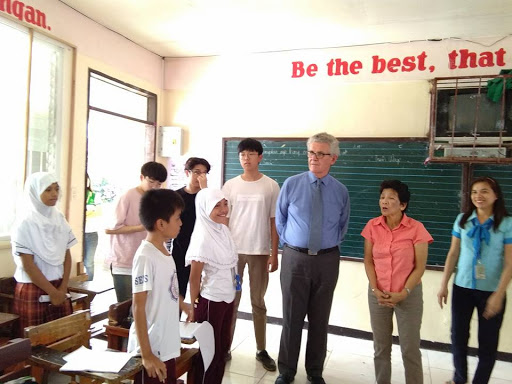 Mr. Wraith spends his free time going downtown where he can fulfill his lifelong goal to guide the youth in their education.
"In our supported school in Cavite – with a group of our students examining work done — new floor provided by my sponsors in England.  Good to help people, even if a long way away!" – JCW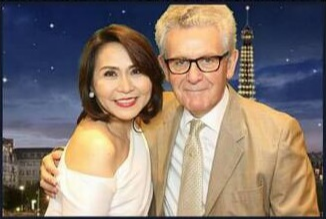 Mr. Wraith with Ms. Marie Vic Suarez, Southville Basic Education Principal.
"How could I possibly not succeed without a beautiful Principal to work with! A joy to share the growth of the young people! My great pleasure." – JCW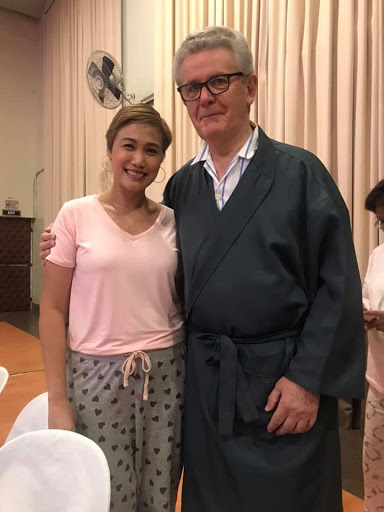 Mr. Wraith and his confidant, Ms. Armie Ababa working together towards the consistent development of the Southville IB Division.

"Pajama Party – saved  a lot of expenses with costumes – My assistant looked radiant – I felt like the old man of the north! A great end to a busy term!" – JCW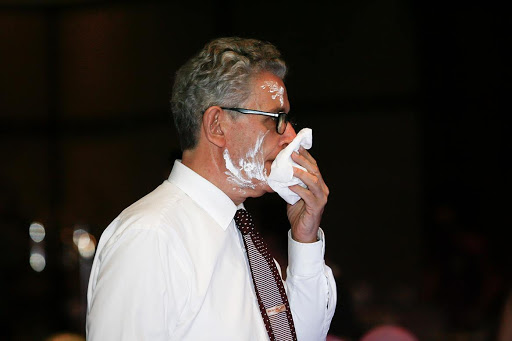 Mr. Wraith & his quirky side.
"International Education may be a rigorous journey but don't forget to have fun. Live your life to the fullest and BE HAPPY!"
– JCW
(L) Southville International Baccalaureate Diploma Programme (IBDP) family in Tagaytay
(R) Basic Education Management Team 

"A great opportunity to refresh the heart, the mind, and the spirit.
Trophies get larger and larger! 
Happy to see the joy of long years of service!
So many wonderful people at Southville!"

Mr. John C. Wraith
Giftedness Consultant | Southville IB Coordiator