Grade 10 student Gwyneth Margaux G. Tangog marked another victory at the China Girls Mathematical Olympiad (CGMO) – her fifth international competition to date, where she earned a silver medal. The CGMO was held from August 10 to 15 in Wuhan City, Hubei Province, China. Prior to the competition, Gwyn spent her vacation attending summer training camps, which she found beneficial for her preparation. The CGMO apparently required a higher skill level, from which Gwyn was prompted to find more ways to "learn what she needed to learn". For example, after the summer camps, Gwyn focused her energies on further training, advanced readings, and hands-on problem solving. At the competition, Gwyn recalled working on two 4-problem sets that she had to solve for four hours each set. "[During the test] I just tried to do my best and push away the anxiety," she recalls.

Gwyn has been competing since first grade. She shares, "At first, I didn't want to join because I didn't know that there existed higher-order math, but I went to the training sessions and learned about it. I got motivated from there and wanted to compete."

Through the series of competitions she joined, Gwyn eventually developed her love for higher-order math, which she noted as something creative in the sense of finding the best solution for a given problem, and made her want to learn more. With the values of grit and growth mindset, Gwyn has long since passed her humble beginnings and has become the brilliant Monarch she is today.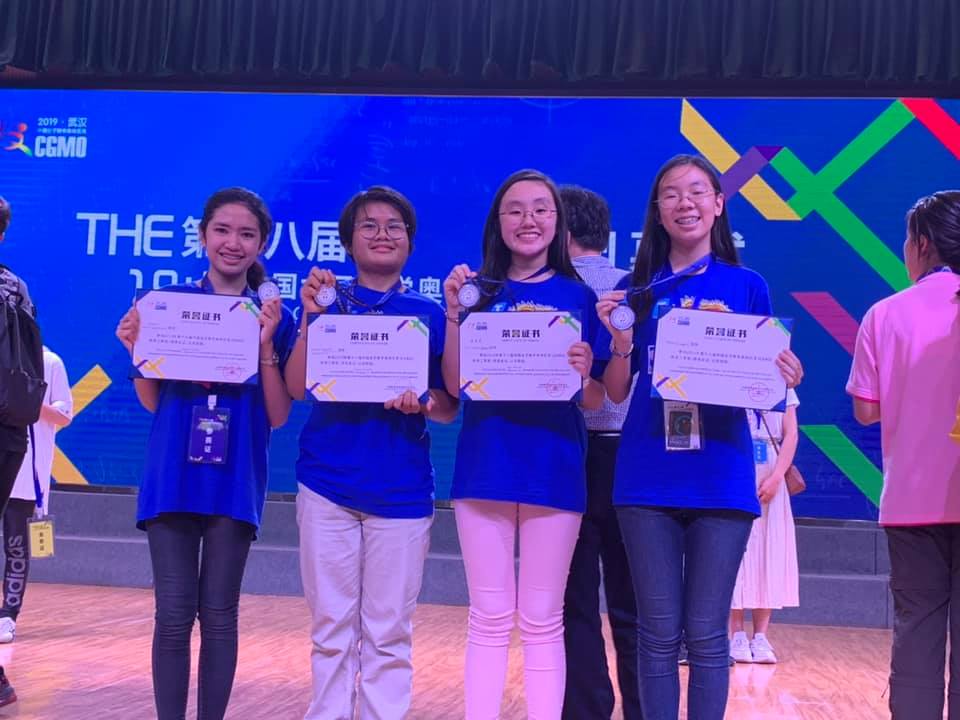 As mathletes are usually considered introverted, Gwyn proudly shares that this competition allowed her to become closer to her teammates with whom she made memorable experiences with alongside the challenges they faced in the contest. During their stay in China, they backed each other up as they proudly represented our country, the Philippines. From all her competitions, Gwyn shares her realization that learning and progressing are far more important than the medal's color, especially with students of the same goals, drive, and passion.

"Find something to fall in love with that is not alive; something abstract to productively use your time. It might be hard at first, but it is an investment. I thank my mentors and everyone who has supported and are supporting me in my journey. Here in Southville, it's so easy to talk to my mentors about my plans for further studies and contests I want to join. I am thankful for how they took the time to help me find the resources I needed and enabled me to be excused from class to help me focus, a privilege unheard of in other schools."
-Gwyneth Tangog
Acclaimed Multi-Medalist Mathlete
Gwyn is mentored by Mr. Edward Corvera (internal) and Mr. Carlo Nerecena (external). She also trains under the Math Trainers Guild (MTG) Philippines.