SISC bagged 151 GOLD, 141 SILVER, 11 TROPHIES, and SPECIAL AWARDS!

Shortly after hosting the 2019 World Scholar's Cup (WSC) – Manila Round II, Southville International School and Colleges (SISC) teamed up with WSC once again to welcome 1500+ scholars from 30 countries – this time for the Global Round. The event was held at Newport Performing Arts Theatre, Resorts World Manila from September 6 to 11, 2019.

Other Special Awards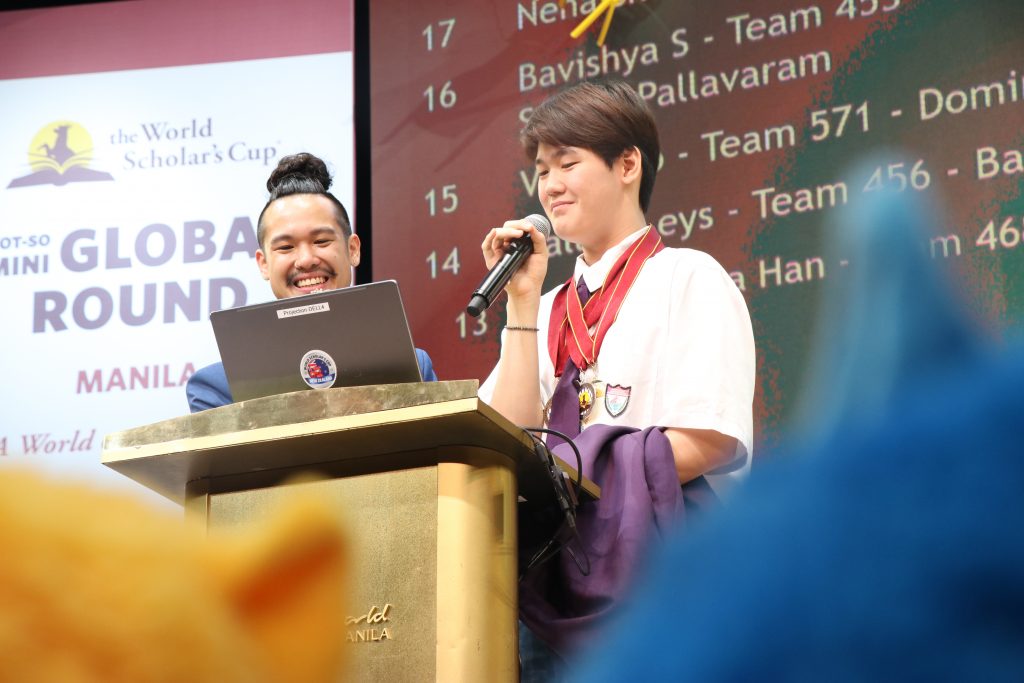 This year, SISC sent almost thrice the number of scholars competing in both the junior and senior divisions than the previous year. The 51 scholars from SISC bagged a total of 151 golds, 141 silvers, 11 trophies and other special awards. The event came up with the first "Richard of the Year" Award named after SISC's Gr. 10 student, Hyuk Jin 'Richard' Park, who impressed everyone with his amiable personality, strong positivity and excellent debating skills. The first recipient of the award is renowned spoken-word artist Alex Dang. Other SISC Monarchs who received special awards were Ervin Joshua Bautista as School Top Scholar in the Junior Division and Dalton Emanuel Mojica in the Senior Division.

The WSC organization also recognized exemplary mentors from different countries with its "Coach of the Year" award. SISC's Mr. John George "Gio" Pastor, adviser of SISC-IB Academic Varsity, received the award alongside two other coaches from the USA and Cambodia. Mr. Pastor was the leader of the WSC – SISC delegation that qualified for this year's Tournament of Champions to be held at Yale University.
"My heart is filled with happiness seeing my students discover their potential, engage in meaningful discussions, and grow in different disciplines. When they dream of success, I feel that I dream it with them. And as a teacher, it is my noble duty to support them all the way. The mission of making a difference today envisions a future of leaders making a difference together. " – Mr. Pastor

Where are we headed?

The Southville Monarchs are set to compete in the Tournament of Champions at Yale University for the second time where SISC's homegrown Miguel Dominico Alzona was declared the Top 1 Filipino Scholar. With the team's impressive finish at the 2019 regional and global rounds, SISC is looking forward to sustaining the winning streak living up to its brand of academic and values excellence. Through the years, SISC has been honing its students to be holistically prepared to take on different academic and life challenges and to be locally and globally competitive in order to make a difference in the 21st century.

Indeed, Southville International School and Colleges and the World Scholar's Cup share many things in common where both organizations respect diversity, celebrate camaraderie, and honor intellectual supremacy.