"How far can a child go when the people around him are supportive and caring?" – Ms. Mersheil Balela, one of Gen Mark's advisers.
Families choose international education for various reasons: global competency, higher salary, and better employment opportunities. To some parents, it is simply for their children to excel in the English language as students meet and learn with different nationalities. Southville alumnus Gen Mark Tanno had no other reason to join Southville than to get fluent in it. For an international school like Southville, the global language of business and trade has assisted people from different walks of life, particularly with their international pursuits. Southville has graduated students who are not only excellent in academics but are also effective communicators in the global arena.
Student performance during COVID-19 has been a crucible to make or break. The staggering success of double degree major, Gen Mark Tanno, who graduated with the highest honors (summa cum laude) at Georgia Institute of Technology (Georgia Tech) has earned him Southville's utmost admiration and respect for his ability to triumph in a year of drastic upheaval. The school has dedicated many years to develop multiple dimensions of adaptability in its students and alumni to prepare them to face all kinds of challenges in their pursuit of academic and professional success. Southville's Chief Executive Mentor, Dr. Genevieve Ledesma – Tan expressed her admiration for Gen Mark during a virtual tribute. She said, "His feat in the global arena makes our mission and vision truly worthwhile."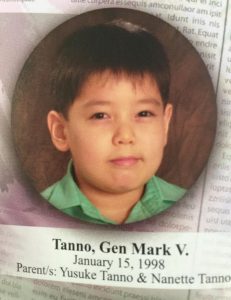 Since childhood, Gen Mark has been enthusiastic and absorbed by Mathematics and Sciences. Born to a Filipino mother and a Japanese father, his love for these subjects are innate. He spent his years in Southville earning medals locally and internationally. He was one of the pioneer Mathletes to bring Southville to the most prestigious competitions joined by the finest international schools worldwide. Tanno was named one of the Ten Outstanding Young Mathematicians (TOYM) in the National Capital Region in 2015. "I became interested in these subjects during first grade because I really had good teachers. Because I was bad at English back then, I had to focus on where I'm good at rather than nothing. Southville had been very active in academic competitions that instilled growth in me as a student," Gen Mark shared.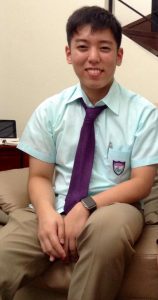 Gen Mark graduated from Southville under the International Baccalaureate Diploma Programme (IBDP) and he has been unstoppable ever since. Accepted into nine universities abroad, he officially joined Georgia Tech in Atlanta in 2016 with a double degree in Aerospace Engineering and Computer Science. He said, "I specifically considered a school that is engineering-focused. Not to mention that it's one of the Top 5 Engineering Schools in the world."In 2019, Gen Mark and his team won the top aerospace engineering prize at a design expo in the US. Years later, he then shifted to software engineering that earned him an internship spot at Facebook and Citrix. Earlier this month, Gen Mark Tanno graduated Summa Cum Laude. 
His life in college served as his training ground to qualify for the world's corporate giants where only the brightest can find success. At Facebook, Gen Mark was assigned to work on Facebook Watch in aid of creators and businesses in the digital video market. A double major's senior year and prestigious internship in a time of a crisis means Gen Mark has raised the bar for an exceptionally high standard of grit, resilience, and intellectual competence. "During this global pandemic, a lot of people relied on social media to learn, communicate, and watch relevant news and updates. Facebook has been a vital tool in keeping us informed and connecting us online when quarantine restrictions were implemented. That is why I was so proud when Gen was hired as a Software Engineer Intern at Facebook, knowing that my son is contributing to the world and making a difference in his own way," shared Mrs. Nanette Veloso Tanno, Gen Mark's mother.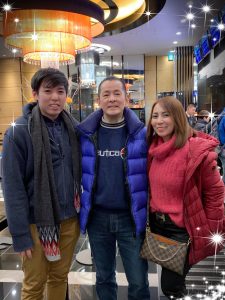 With the countless success stories of the men and women of Southville over the past 30 years, the institution has become an international leader in quality education and professional competence across diverse fields. But what makes Southville the choice of many is a caring community that not only provides global academic advancement but also a "home" that its graduates can always come back to, "an airport runway" shared by Dr. Tan, for homegrown achievers like Gen Mark in his skyward scholastic endeavors.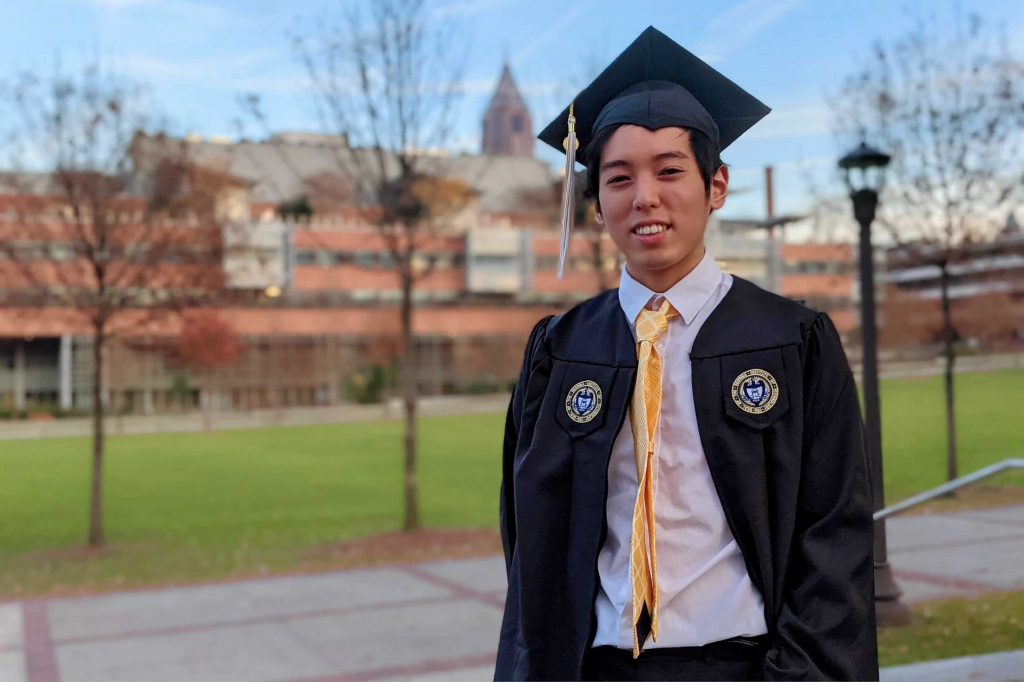 "Studying at a topnotch engineering school like Georgia Tech and working at a globally renowned company like Facebook require a great deal of endurance to pressure. Needless to say, the pandemic added to that. The competent environment of Southville has my highest regard for making it to where I am now. If it were not Southville, I would have been a very different person. Southville was a perfect balance for me both for academics and extracurricular activities."
Gen Mark Tanno
Southville Homegrown Alumnus
What Southville Community Think of Gen Mark Tanno
"After he would complete his school tasks he would just keep quiet and wait for the next instruction. He would patiently wait for his other classmates to finish and would be excited for new activities."
Teacher Jorge Balela, Class Adviser in Senior Kinder and Grade 1
" He never backs out from the challenges that he faces and makes sure to excel in all areas. He is hardworking, passionate, talented and a very humble person."
Teacher Bianca Sabug, Math Teacher
"Gen, I would say he is truly a remarkable person. He got excellent math skills, driven and highly motivated to learn new things, he truly is one of a kind."
Christian Tapuro, Math Coach
"Gen was part of the boys volleyball varsity and I am proud to have witnessed how their team succeeded from being a Beginner to the Champion Team. Memories are timeless treasures of the heart and Gen Mark and his batch is one of the narratives in Southville Athletics' History that I would always fondly look back to."
Ms. Rea Celine Villa, Southville Athletics Head
"When I was in Grade 1, I would hear his name frequently and see his tarpaulins. I told myself, "When I get older, I want to be able to do that too. It's an honor to have a Mathematician who has inspired me and challenged me."
Gwyneth Margaux G. Tangog, Southville Award-Winning Mathlete
"Several top universities were after him. He knew from the very beginning what he wanted for future university life – all was set in his mind. He saw a clear path towards his dreams."
Mr. John Wraith, Southville International Baccalaureate Diploma Programme Director
"An institution's greatness comes from its people. We can be proud but we cannot take credit from them because in the end, the graduates decide to succeed."
Dr. Marie Vic F. Suarez, Basic Education and IB Principal.