"I never imagined myself working in the government office. What inspires me to continue in this field is when I see those leaders who dedicate their lives to serving the public."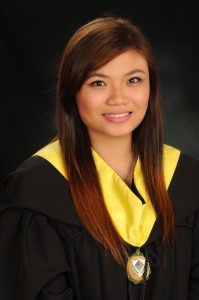 Southville BS Information Technology alumna, Joy Lingaya, was in search of a good school that would simply help her finish a four-year course so she could work; no program choice in particular, just her little dream to help her family. She made it to the list of topnotch scholars for the BS Information Technology program and from there, her journey began. She typically worked by day and studied at night, and spent years of graceful shifts introduced to many fields that all contributed to her growth as a person and a young professional. As part of her responsibilities, she rendered services at several offices in Southville that taught her a variety of skills and exposed her to a wide network of diverse individuals. Southville instilled in her the ability to adapt when necessary – because life is ever-changing.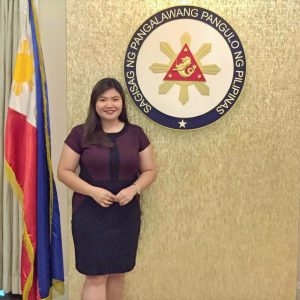 After she graduated from Southville, it seemed like she had always been meant to do something different, Lingaya has kept bouncing back to doing things that are unfamiliar and varying, nevertheless, something she never thought she would be proud of doing. Must it be her calling? Currently working as an HR Officer at the Office of the Vice President of the Philippines (OVP), her Southville-earned various skills have landed her a fine position in one of the country's prestigious industries; a job totally different from the nature of an IT professional. She was formerly part of the Media Affairs at the same office. The sector itself still has Lingaya changing scopes at intervals, able to adapt and adopt.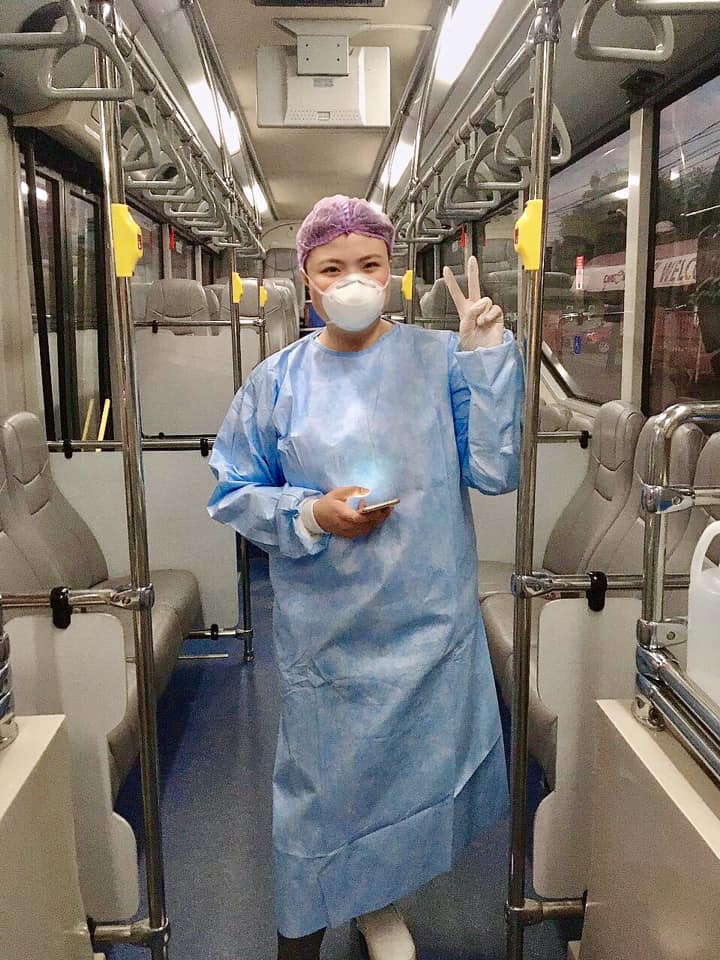 At present, the event of the COVID-19 brings new changes and challenges in her routine – an entirely different environment once again. Lingaya, from being a scholar to a student assistant to an IT major to Media and HR Officer — now a FRONTLINER. " I am part of the free shuttle service, a team leader for the call center management for dormitories, and a member of the Inventory Management Team for relief assistance representing the OVP," shared Lingaya in an interview. Her responsibilities include sanitation, crowd management, contact tracing, and charity work. The 28-year-old has already gone far and wide and in the work field at a young age juggling tough roles. "I never imagined myself working in the government office. What inspires me to continue in this field is when I see those leaders who dedicate their lives to serving the public." Lingaya believes that life is a fair play of options for growth. It's not that Lingaya never had a choice, instead, she chose to always brave the unknown. Having gone to Southville which developed her inclination to a set of skills, she has exemplified what it's like to really become a versatile mover of society, her alma mater's creed.
As to what happens to her career in the IT industry, Lingaya said, "I think that I could make use of what I've learned about IT anywhere I would go. That is the beauty of our course. We are not limited to a single task or company. IT professionals will always be efficient and needed, especially today that we rely more and more on technology." Lingaya enjoys both public service and the opportunity to be of help to those who have less capacity to meet the growing demands of computer-related duties with her main expertise – information technology. She would be called to troubleshoot systems and lead inventory tasks that require a keen analytical mind handling databases to aid her colleagues – thanks to Southville! Lingaya must have discovered her true calling, having earned a master's degree in Public Administration. Bearing with her the common values between Southville and Public Service – Character, Competence, Collaboration, Creativity, and Commitment to Achieve the Southville's 5Cs, she enjoys the best of both worlds and continues to venture different paths where she learns and grows.
Message to Southville Community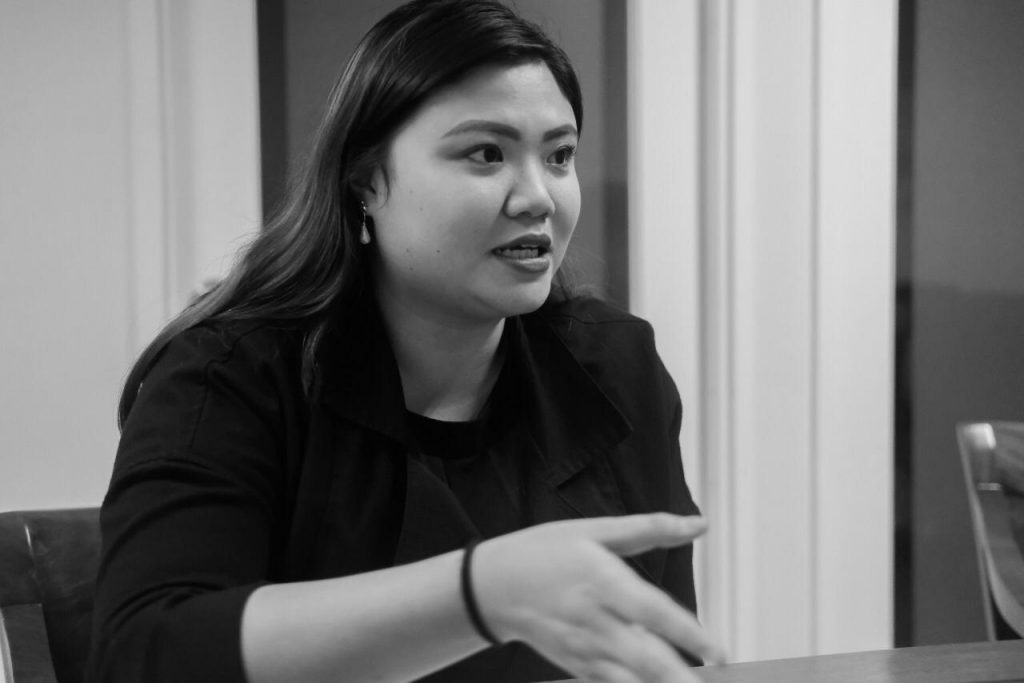 "Southville was my home for six years and I walked down the hallways countless times a day in school. Sometimes with joy, sadness, and stress. And now I realized about all the things that Southville taught me. I've realized that my education has made essential contributions in my career which is unpredictable. It might be good, it might be bad, and it might not interest you, but expect anything to happen. It is a perfect blend of joy and hardships. You meet different people; you interact with them. You learn about their cultures and grow as a person. I learned that I was capable of more than I thought – the Southville-earned "set of skills", the versatility of the IT Program to ensure employment in any industry, and the values Southville taught me as I impart knowledge to the lives of others and cope in the "real-life" setting especially in public service. To my AMAZING Southville family, I am always proud of you. Thank you for shaping me into the person I am today. Working while studying with you was worthwhile."
Joy Leslie Lingaya
BS IT Class 2013
HR Officer
Office of the Vice President of the Philippines