In celebration of the Philippine Independence Day, we reached out to Southville alumni, parents, and partners braving communal responsibilities in the pandemic . We highlight five of the key industries battling the COVID-19 as we honor our worldwide frontliners rising in the face of adversity, the pride of Southville.

Discrimination is heavily fought by practitioners in the primary care unit while people in the public service are on the lookout 24/7 to keep everyone provided with basic necessities indoors; ensuring safety and order in all communities. Monitoring information risk and hazard in all communication platforms has become more vital for top service providers alongside banking systems upgrading transactions online and lessening customer dues for households – facing a budget squeeze. Markets fast-track a mass food supply as families hassle for stocks that will last for days, weeks, and months of quarantine.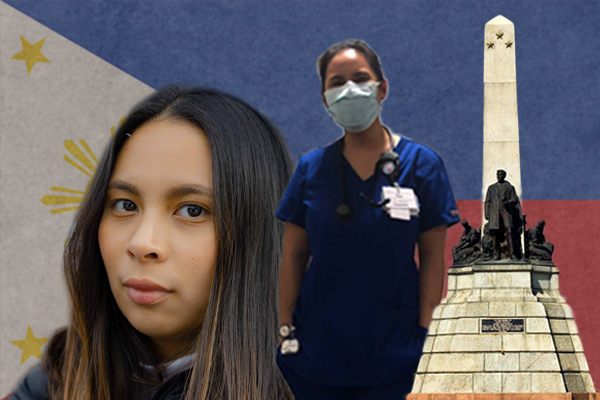 Ms. Pilar Anne Marie Loberiza | USA

In the midst of America's chaos from racism issues and health threats, 23-year-old Pam Loberiza, a registered nurse in the US, clings tightly to the slightest chance of survival in the face of the unknown. Living abroad as a nurse can be a dream come true, but not when one has to face this crisis alone and away from home. Being a competent Southville monarch that she is, Ms. Loberiza remains fearless and faithful to her sworn duty. "My beloved dean and clinical instructors from Southville have trained me to be the type of nurse who is able to adapt to any kind of environment. I think in situations like this, it is a flight or fight response. For healthcare professionals like us who feel the loneliness of not being with our families, it's indeed ironic to reassure patients that they're not alone too, that they have people who are looking out for them, and who are making sure that they come out of this better and stronger, or just simply come out of it at all," she shared. Ms. Loberiza selflessly provided not just physical care but also the love that the patients long for, giving them what she herself can't feel enduring distance and homesickness. This Southville College of Nursing alumna recalled her days as a young lady who always dreamed of getting on a job that will remind people of compassion and kindness. "In the midst of fear, uncertainty, and stress, we all need a little bit of support and encouragement to get through this," said Ms. Loberiza.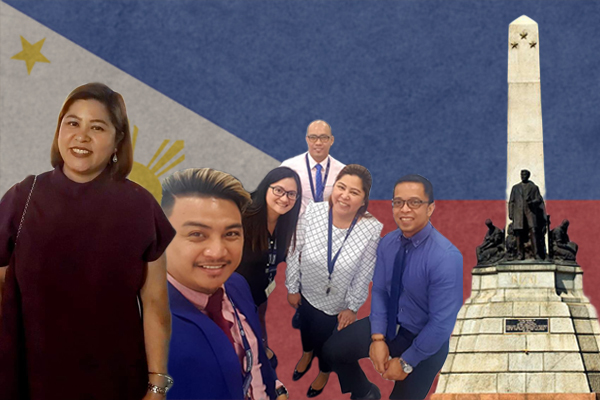 Mrs. Liwayway Santos | UAE
Mrs. Liwayway Santos, a mother of two, works at the Emirates National Bank of Dubai. The banking industry is one of the frontline sectors withstanding the global threat of the pandemic. With the help of technology, Mrs. Santos proudly shared how online banking soared across the internet while the rest stayed at home. "In January 2016, the bank launched the Interactive Teller Machine (ITM) to market innovation that offers customers in the UAE a personalized banking experience via a video personal teller. Clients were scared to use it until the crisis happened that 80% of them learned to use the said machine. In ITM you can do in-house cheques encashment, update your banking details, and do changes in your account information." Mrs. Santos also takes pride in a charity program as part of their company's social responsibility, "We have an Exchanger Program. Our award-winning volunteer program has been creating volunteering opportunities for employees, friends, and family and partners to exchange their time for community service." With projects like this, it is evident that our kababayans will not miss out on any opportunities to be of help as Filipinos are known to be innately warm and sympathetic. People worldwide cherish the warmth and kindness of the Filipino people, thanks to the OFWs who even generously donate their time and effort to help those in need. But among the challenges Mrs. Santos faces during this season are the safety and education of her two children that she's worried about the most. "Being an OFW mom is not as easy as I monitor two youngsters. I make sure to call and check with them first thing in the morning. If they need help with their school work, we do it online." As Southville transitions 100% online, Mrs. Santos is assured of her children's continued excellence in the Philippines with less parent supervision while they stay COVID-free. Both of her kids are currently enrolled in Southville and are excelling in their respective levels. The flexible program arrangement that the school offers allowed her to juggle her role as a mother and as a frontliner.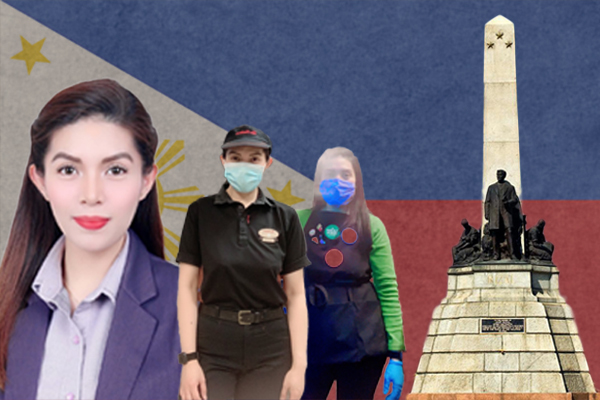 Ms. Minerva Janne Ganaden | Canada
Southville alumna, Minerva Janne Ganaden, is a food and grocery team member and supervisor at Tim Hortons. The year 2020 has been a fulfilling stage in her life having migrated to Canada early in January; yet she was rather greeted by a crisis. Just as Ms. Ganaden was settling into her new culture and her new life, different from her previous experience in the Philippine academe industry, the pandemic upended every expectation and made this frontliner's role critical to the recovery. Embracing the situation with grit and might , she said, "As a management graduate of Southville, I learned to cope up with change, particularly with the "new normal" by having a forward-looking attitude. With personal planning, I tend to anticipate and think ahead on how to keep abreast of the changing times." When asked how she works with her company in maintaining food stability, she concurred, "My work encompasses the handling of food services, restocking shelves, and maintaining an efficient flow of essential supplies especially amid the pandemic disrupting a chunk of the supply chain infrastructure concerning food production, transportation, and the cost of basic commodities. In the companies that I work with, there is a policy that food should not be put into waste and must be made available to everyone. Unsold pieces of bread and pastries within the day are given out as a food donation to the local and global communities. It is the social responsibility of the company to maintain food balance and give equal opportunity for all in terms of food availability at its best quality." With the food sector co-playing the biggest roles in time of COVID-19, Ms. Ganaden has discovered more many things. For one, Ms. Ganaden realized that she can be a frontliner herself, a modern hero in a foreign land.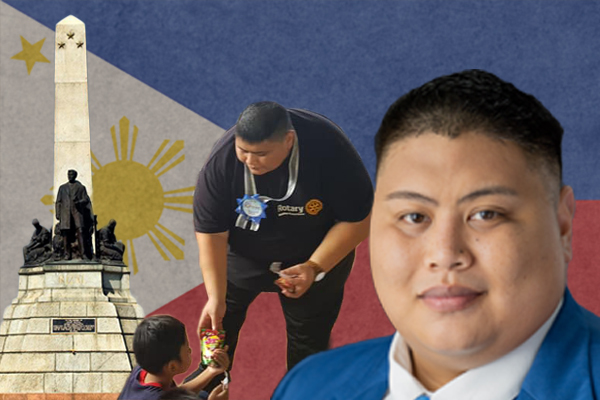 Mr. Daryl Timbol | Philippines

Southville Alumnus Mr. Daryl Timbol is the president for the Rotary Club of Muntinlupa Business District consisting of entrepreneurs and politicians. The pandemic may have interrupted his life and the lives of the people he's been helping especially during outdoor outreach programs, but Mr. Timbol is determined to carry the legacy of the Rotary Club amid adversities. The Rotary Club was founded to reach out to communities funded by professionals, philanthropists, and various sectors advancing goodwill worldwide. Mr. Timbol together with his team has been serving the public for years from feeding programs to providing school supplies for the youth. For him, public service is not limited to making someone's physical presence before the very eyes of those who are in need. He said, " We have to be creative in serving humanity especially in this time of crisis that our resources are limited, still I believe that together we will make a difference. Our Rotary International President said that we have to stay connected to the world by using social media as our platform." Mr. Timbol developed his interest in public service after joining several clubs in Southville dedicated to promoting humanity. "My Rotary Life started when I joined the Interact Club of Southville International School & Colleges back in 2002 under Sir Oliver Alvarez. At an early age, we were already conducting community service because of the POUCH Program. Southville has taught me to make a difference by sharing my blessings because the more you give, the more you will receive. To be an inspiration to others by being a good role model student when I was still studying in Southville." Indeed, once a public servant, always a public servant.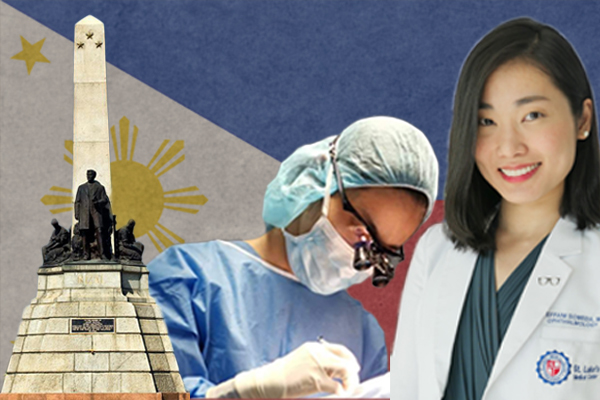 Dr. Steffani Someda | Philippines

Dr. Steffani Someda, an Ophthalmology Resident at St. Luke's Medical Center is in high hopes that we could flatten the curve effectively soon but her eyes were rather opened to the realities of the crisis. When a crisis arises, it's no longer one's career mastery that matters as the fight against the coronavirus becomes the duty of professionals and volunteers in her field. While specializing in a particular practice sets one's professional identity especially for doctors, the demand for a joint workforce to ward off the world from this fatal giant has prevailed. "Everyone plays a role in the bigger picture. You will work as a team with the healthcare system in battling this crisis." Healthcare workers are facing greater risks as more cases flood the hospitals, but Dr. Someda has learned the value of teamwork. It has been an opportunity to gauge her overall resilience having developed a persistent mindset during her pre-med days in Southville, "During my time in Southville, I had the opportunity to work with the student council and play in the varsity team. I learned the value of teamwork. It has helped me in dealing with people with different backgrounds and beliefs towards achieving a common goal," Dr. Someda recalled. Her selfless acceptance of what seems to be out of control could be a blessing in disguise as she saves lives day by day breaking divisions and strengthening the whole. As the saying goes, "A half doctor is better than a whole one who is far away," – Proverbs.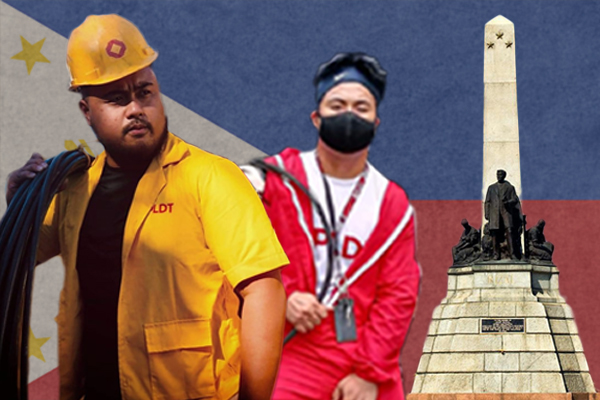 Mr. Isaiah Gabriel Cruz | Philippines

Reaching out to communities isolated by the lockdown, telecommunication industries have expanded their scope to ensure smooth communication. As households rely heavily on technology, the process comes with both benefits and risks. Southville BS Information Technology alumnus Isaiah Gabriel , a Customer Experience Service Delivery Associate for PLDT, reveals his company's cutting-edge procedures keeping families, friends, and communities connected. "I will take an extra sweat at everything – literally, wearing a PPE in summer will not hinder me to go the extra mile in service to those in need of communication such as telephone and internet which is very important in times of crisis, especially for employees working from home and students / teachers attending online classes. We want to exceed customer's expectation. In pursuit of goodwill, Mr. Cruz shared how each community differently copes from the global threat of the pandemic. He is one to witness both frustration and gratitude, myriad of emotions expressed by several clients he encounters during his town visits. Indeed, it's communicating the best interest of the patrons that mattered to him, meeting their expectations and ensuring good service, one way or another. "Our college dean, Dr. Aris Ignacio, is influential to my professional upbringing. One thing I learned from him was to always project a positive gesture & mindset despite the real-world pressure, " he said.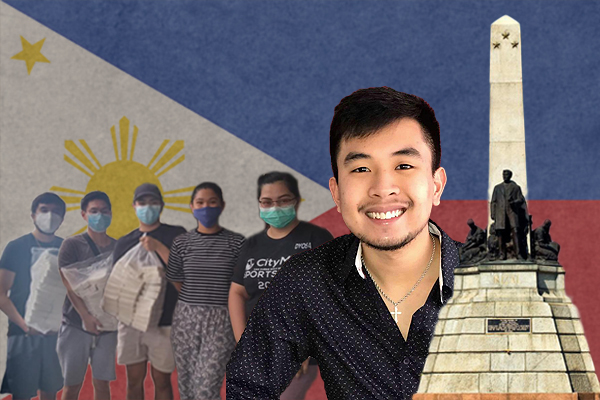 Mr. Raymond Wendell Adriano | Philippines

Indeed, there is an opportunity in every crisis. While the event of COVID-19 threatens millions of businesses, big and small, Southville alumnus Raymond Wendell Adriano persisted to donate food to communities cooked by a restaurant he himself owns. "Our food business KkoKko Pop started out as a thesis, then we tried it out in a small space if it can enjoy the same success. We were able to contribute to our Frontliners by providing packed chicken wings and rice meals for 300 of our Frontliners. 120 of which are from the hospitals, 120 are tricycle drivers, and 60 are security guards." Raymond and his team aimed to feed as many frontliners as they could in their area, from medical professionals to security guards and tricycle drivers. This small gesture of kindness allowed him to express his gratitude as a successful young entrepreneur who is not only after a profit but also embraces social responsibility, "Southville definitely taught me the fundamentals of business, being strategic and analytical but most importantly Southville taught me values. The feeling was amazing! Giving will always feel more meaningful than receiving."


Here are stories of lives saved, communities united, and hope sustained. Here are stories of families fed, finances aided, and memorable experiences cherished. Behind these stories is the worldwide-spread of Southville's modern-day heroes from alumni, parents, and partners greater than the virus itself. They are the heroes who, despite the risk and discrimination, left homes that provide the ordinary us with comfort and safety while they heal the suffering world we can barely see in corners far from our reach.
Be Amazing. Be Southville.