26 schools from the country bet on their top contenders at the recently conducted World Scholar's Cup (WSC) Manila Round II. The two-day event was hosted by Southville International School and Colleges (SISC) which remarkably bagged several awards in Yale at the WSC-Tournament of Champions last year. Students showcased competence in four categories such as Team Debate, Scholar's Challenge, Scholar's Bowl, and Collaborative Writing.

WSC Manila Round II Point Person, Mr. Gio Pastor, shared the similarities he discovered between The World Scholar's Cup and Southville International School and Colleges leading to the partnership of the two, "We both want our students to become lifelong learners who are excellent in academics and values" said Mr. Pastor in an interview. He added that WSC and SISC share a common goal which is to provide the "most memorable learning experience" by encouraging students' creativity and critically engaging them in establishing strong, seamless learning connections making the learning process more relevant and meaningful. "More than Southville hosting the WSC – Manila Round 2, it is more fulfilling to be part of the journey of instilling the joy of learning in all the participating scholars. This academic competition is a challenge to educate the Generation Z how to become better learners who will soon be movers of society. We are privileged to provide them a conducive avenue for that." – Mr. Pastor.
Monarchs were oriented during the general assembly of the presiding school year to understand the mechanics and qualifications for the competition. The selection process provided was categorized into two areas; WRITING and SPEAKING. High School WSC Training Coordinator, Mr. Alvin Rey Caña, also shared that Monarchs qualified based on their "commitment to be trained" apart from their innate academic skills. In preparation for the competition, Southville assured Team Collaboration through careful designation of top team members based on their utmost strengths that would aid their teammates. The WSC team was made up of both experienced and newbies whose joint skills and experiences led to their qualification for the next level. Monarchs were recognized for their exceptional performances during the event. Jules Genrev Catungal was declared Debate Champion (Senior), Brielle Rodriguez as School Top Scholar (Junior), and Io Carpiso as School Top Scholar (Senior) and ASIMOV awardee. Overall, Southville was declared one of the TOP 5 Qualifiers for both the junior and senior division at the Global Rounds. Monarchs bagged 94 GOLD medals, 186 SLVER medals, 2 GOLD Trophies, and 9 Special Awards.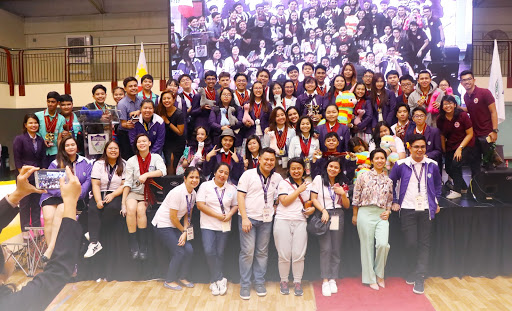 "It's not about the little things but rather the big picture and Southville understands the big picture. They understand that we are here out of the joy of learning and the convergence of real hard work of the students. We at WSC hope that what scholars will take away from the World Scholars Cup is an appreciation that learning doesn't need to be serious in order to achieve serious things. That we can have fun while we try to understand things that challenge us." – Mr. Daniel Berdichevsky, World Scholar's Cup (WSC) Founder and Alpaca-In-Chief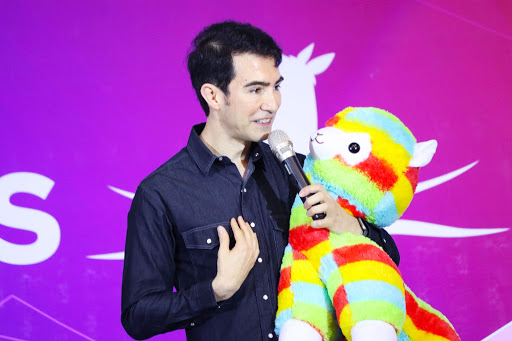 Full List of Awards Received by SISC

Team Challenge Junior Division

SILVER:

Team 815-Southville International School and Colleges-RovanSuresh, Juan Alfonso Lobien, Brielle Rodriguez

Team Challenge Senior Division

SILVER:

Team 871 – Southville International School and Colleges – Eun Jae Choi, Robert Jeremiah Rivera, Neel Sharma 8

Team 876 – Southville International School and Colleges – Charles Nyanasengeran, Josef Mari Aliel Dator, Woo Jung Byun
GOLD:

Team 872 – Southville International School and Colleges – Io Carpiso, Emiliani Theres Cutillar, Michaela Martin
Debate Champions Junior Division

SILVER

Martha Therese Pinca – Team 816 – Southville International School and Colleges
Juan Alfonso Lobien – Team 815 – Southville International School and Colleges
Janellah Santos – Team 816 – Southville International School and Colleges
Yeon Woo Bae – Team 816 – Southville International School and Colleges
Daniel Benileo Baniqued – Team 817 – Southville International School and Colleges
Aranthza Hernandez – Team 819 – Southville International School and Colleges

GOLD

Rovan Suresh – Team 815 – Southville International School and Colleges 9 Ervin Joshua Bautista – Team 817 – Southville International School and Colleges
Brielle Rodriguez – Team 815 – Southville International School and Colleges
Lyka Cabaero – Team 819 – Southville International School and Colleges

Debate Champions Senior Division

SILVER

Mikhail Astin Alzona – Team 867 – Southville International School and Colleges
Robert Jeremiah Rivera – Team 871 – Southville International School and Colleges
Christian Caymo – Team 869 – Southville International School and Colleges
Clive Jarel Ang – Team 870 – Southville International School and Colleges
Daniel Nikolai Dacanay – Team 873 – Southville International School and Colleges
Demmetria Samantha Ortiz – Team 878 – Southville International School and Colleges
Cathryn Ciara Hernandez – Team 878 – Southville International School and Colleges
Miguel Garcia – Team 874 – Southville International School and Colleges
Eun Jae Choi – Team 871 – Southville International School and Colleges
Charles Nyanasengeran – Team 876 – Southville International School and Colleges
Woo Jung Byun – Team 876 – Southville International School and Colleges
SungEun Lee – Team 875 – Southville International School and Colleges
Beatriz Lucia Rodriguez – Team 867 – Southville International School and Colleges 53 Josef Mari Aliel Dator – Team 876 – Southville International School and Colleges
Alexandra Marie Morelos – Team 877 – Southville International School and Colleges
Maxine Erica Santos – Team 868 – Southville International School and Colleges
Samantha Tricia Lobien – Team 869 – Southville International School and Colleges
Rueben Byron Maat – Team 874 – Southville International School and Colleges
Hyuk Jin Park – Team 868 – Southville International School and Colleges
Andrea Beatrice Caeg – Team 875 – Southville International School and Colleges

GOLD

Michaela Martin – Team 872 – Southville International School and Colleges
Paolo Lorenzo Tugas – Team 879 – Southville International School and Colleges
Jun Yeong Park – Team 870 – Southville International School and Colleges
Julianna Marcela Dichosa – Team 877 – Southville International School and Colleges
Jaeda Johnson – Team 868 – Southville International School and Colleges
Stefano Crispino De Castro – Team 879 – Southville International School and Colleges 20 Inigo Miguel Hernandez – Team 878 – Southville International School and Colleges 19 Dalton Emmanuel Mojica – Team 877 – Southville International School and Colleges
Io Carpiso – Team 872 – Southville International School and Colleges
Si Hyun Park – Team 874 – Southville International School and Colleges
Dai Ho Kim – Team 879 – Southville International School and Colleges
Emiliani Theres Cutillar – Team 872 – Southville International School and Colleges
Whaqyn Miguel Olalia – Team 867 – Southville International School and Colleges
Jules Genrev Catungal – Team 870 – Southville International School and Colleges

Team Bowl Junior Division

SILVER

Team 819 – Southville International School and Colleges – Lyka Cabaero, Aranthza Hernandez, Miriam Lucena

Team 817 – Southville International School and Colleges – Ervin Joshua Bautista, Daniel Benileo Baniqued, Sofia Jumao-as
GOLD

Team 815 – Southville International School and Colleges – Rovan Suresh, Juan Alfonso Lobien, Brielle Rodriguez
Team Bowl Senior Division

SILVER

Team 869 – Southville International School and Colleges – Chelcy Meneses, Samantha Tricia Lobien, Christian Caymo
Team 873 – Southville International School and Colleges – Daniel Nikolai Dacanay, Zoe Patricia Gesmundo, Seong Hyeok Baek
Team 868 – Southville International School and Colleges – Jaeda Johnson, Maxine Erica Santos, Hyuk Jin Park
Team 874 – Southville International School and Colleges – Rueben Byron Maat, Si Hyun Park, Miguel Garcia
Team 875 – Southville International School and Colleges – SungEun Lee, Julienne Gayle Penalosa, Andrea Beatrice Caeg
Team 877 – Southville International School and Colleges – Dalton Emmanuel Mojica, Alexandra Marie Morelos, Julianna Marcela Dichosa
Team 870 – Southville International School and Colleges – Clive Jarel Ang, Jun Yeong Park, Jules Genrev Catungal
Team 872 – Southville International School and Colleges – Io Carpiso, Emiliani Theres Cutillar, Michaela Martin

GOLD
Team 876 – Southville International School and Colleges – Charles Nyanasengeran, Josef Mari Aliel Dator, Woo Jung Byun
Team 871 – Southville International School and Colleges – Eun Jae Choi, Robert Jeremiah Rivera, Neel Sharma
Team 867 – Southville International School and Colleges – Beatriz Lucia Rodriguez, Mikhail Astin Alzona, Whaqyn Miguel Olalia

Writing Champions Junior Division

SILVER

Martha Therese Pinca – Team 816 – Southville International School and Colleges
Brielle Rodriguez – Team 815 – Southville International School and Colleges

Writing Champions Senior Division

SILVER

Paolo Lorenzo Tugas – Team 879 – Southville International School and Colleges
SungEun Lee – Team 875 – Southville International School and Colleges
Stefano Crispino De Castro – Team 879 – Southville International School and Colleges
Julianna Marcela Dichosa – Team 877 – Southville International School and Colleges
Maxine Erica Santos – Team 868 – Southville International School and Colleges
Jun Yeong Park – Team 870 – Southville International School and Colleges Mikhail Astin Alzona – Team 867 – Southville International School and Colleges
Chelcy Meneses – Team 869 – Southville International School and Colleges

Clive Jarel Ang – Team 870 – Southville International School and Colleges
Christian Caymo – Team 869 – Southville International School and Colleges
Dai Ho Kim – Team 879 – Southville International School and Colleges
Alexandra Marie Morelos – Team 877 – Southville International School and Colleges
Robert Jeremiah Rivera – Team 871 – Southville International School and Colleges
Woo Jung Byun – Team 876 – Southville International School and Colleges
Demmetria Samantha Ortiz – Team 878 – Southville International School and Colleges

Jules Genrev Catungal – Team 870 – Southville International School and Colleges

GOLD

Dalton Emmanuel Mojica – Team 877 – Southville International School and Colleges
Io Carpiso – Team 872 – Southville International School and Colleges
Daniel Nikolai Dacanay – Team 873 – Southville International School and Colleges
Whaqyn Miguel Olalia – Team 867 – Southville International School and Colleges
Julienne Gayle Penalosa – Team 875 – Southville International School and Colleges

Asimov Award – IO CARPISO

Challenge Medals

1 SILVER

art | Eun Jae Choi – Southville International School and Colleges
spc | Jun Yeong Park – Southville International School and Colleges
spc | Dai Ho Kim – Southville International School and Colleges
sci | Whaqyn Miguel Olalia – Southville International School and Colleges
art | Michaela Martin – Southville International School and Colleges
his | Maxine Erica Santos – Southville International School and Colleges

1 GOLD

ART | Neel Sharma – Southville International School and Colleges
SCI | Mikhail Astin Alzona – Southville International School and Colleges
2 SILVERS
lit soc | Ervin Joshua Bautista – Southville International School and Colleges
sci art | Christian Caymo – Southville International School and Colleges
sci soc | Dalton Emmanuel Mojica – Southville International School and Colleges
1 SILVER, 1 GOLD

art LIT | Martha Therese Pinca – Southville International School and Colleges
art SOC | Charles Nyanasengeran – Southville International School and Colleges
soc SPC | Robert Jeremiah Rivera – Southville International School and Colleges
art LIT | Zoe Patricia Gesmundo – Southville International School and Colleges

2 GOLDS

ART LIT | Jaeda Johnson – Southville International School and Colleges
3 SILVERS

spc his art | Aranthza Hernandez – Southville International School and Colleges

2 SILVERS, 1 GOLD

lit art SPC | Rovan Suresh – Southville International School and Colleges
his soc ART | Josef Mari Aliel Dator – Southville International School and Colleges
lit his ART | Clive Jarel Ang – Southville International School and Colleges
his soc SPC | Beatriz Lucia Rodriguez – Southville International School and Colleges
Rueben Byron Maat – Southville International School and Colleges

2 SILVERS, 2 GOLDS

sci lit ART SPC | Inigo Miguel Hernandez – Southville International School and Colleges

1 SILVER, 3 GOLDS

soc LIT SCI SPC | Brielle Rodriguez – Southville International School and Colleges

1 SILVER, 4 GOLDS
sci SOC HIS LIT SPC | Io Carpiso – Southville International School and Colleges
Team Debate Junior Division

SILVER

Team 816 – Southville International School and Colleges – Janellah Santos, Martha Therese Pinca, Yeon Woo Bae

Team 817 – Southville International School and Colleges – Ervin Joshua Bautista, Daniel Benileo Baniqued, Sofia Jumao-as
GOLD

Team 819 – Southville International School and Colleges – Lyka Cabaero, Aranthza Hernandez, Miriam Lucena
Team 815 – Southville International School and Colleges – Rovan Suresh, Juan Alfonso Lobien, Brielle Rodriguez

Team Debate Senior Division

SILVER

Team 869 – Southville International School and Colleges – Chelcy Meneses, Samantha Tricia Lobien, Christian Caymo
Team 875 – Southville International School and Colleges – SungEun Lee, Julienne Gayle Penalosa, Andrea Beatrice Caeg
Team 876 – Southville International School and Colleges – Charles Nyanasengeran, Josef Mari Aliel Dator, Woo Jung Byun
Team 878 – Southville International School and Colleges – Inigo Miguel Hernandez, Demmetria Samantha Ortiz, Cathryn Ciara Hernandez
Team 874 – Southville International School and Colleges – Rueben Byron Maat, Si Hyun Park, Miguel Garcia
GOLD

Team 868 – Southville International School and Colleges – Jaeda Johnson, Maxine Erica Santos, Hyuk Jin Park
Team 867 – Southville International School and Colleges – Beatriz Lucia Rodriguez, Mikhail Astin Alzona, Whaqyn Miguel Olalia
Team 877 – Southville International School and Colleges – Dalton Emmanuel Mojica, Alexandra Marie Morelos, Julianna Marcela Dichosa
Team 870 – Southville International School and Colleges – Clive Jarel Ang, Jun Yeong Park, Jules Genrev Catungal
Team 879 – Southville International School and Colleges – Stefano Crispino De Castro, Dai Ho Kim, Paolo Lorenzo Tugas
Team 872 – Southville International School and Colleges – Io Carpiso, Emiliani Theres Cutillar, Michaela Martin

Team Writing Junior Division

SILVER

Team 815 – Southville International School and Colleges – Rovan Suresh, Juan Alfonso Lobien, Brielle Rodriguez

GOLD

Team 816 – Southville International School and Colleges – Janellah Santos, Martha Therese Pinca, Yeon Woo Bae

Team Writing Senior Division

SILVER

Team 869 – Southville International School and Colleges – Chelcy Meneses, Samantha Tricia Lobien, Christian Caymo
Team 879 – Southville International School and Colleges – Stefano Crispino De Castro, Dai Ho Kim, Paolo Lorenzo Tugas
Team 870 – Southville International School and Colleges – Clive Jarel Ang, Jun Yeong Park, Jules Genrev Catungal
Team 873 – Southville International School and Colleges – Daniel Nikolai Dacanay, Zoe Patricia Gesmundo, Seong Hyeok Baek
Team 867 – Southville International School and Colleges – Beatriz Lucia Rodriguez, Mikhail Astin Alzona, Whaqyn Miguel Olalia
Team 877 – Southville International School and Colleges – Dalton Emmanuel Mojica, Alexandra Marie Morelos, Julianna Marcela Dichosa
Team 875 – Southville International School and Colleges – SungEun Lee, Julienne Gayle Penalosa, Andrea Beatrice Caeg

School Top Scholars

JUNIOR
Southville International School and Colleges – Brielle Rodriguez

SENIOR
Southville International School and Colleges – Io Carpiso

Da Vinci Award Junior Division

SILVER

Miriam Lucena – Team 819 – Southville International School and Colleges
Alessandra Jelena Qui – Team 818 – Southville International School and Colleges
Champion Scholars Junior Division

SILVER

Aranthza Hernandez – Team 819 – Southville International School and Colleges
Martha Therese Pinca – Team 816 – Southville International School and Colleges
Ervin Joshua Bautista – Team 817 – Southville International School and Colleges
GOLD TROPHIES

Brielle Rodriguez – Team 815 – Southville International School and Colleges

Champion Scholars Senior Division

SILVER

Jaeda Johnson – Team 868 – Southville International School and Colleges
Dai Ho Kim – Team 879 – Southville International School and Colleges
Inigo Miguel Hernandez – Team 878 – Southville International School and Colleges
Jules Genrev Catungal – Team 870 – Southville International School and Colleges
Whaqyn Miguel Olalia – Team 867 – Southville International School and Colleges

GOLD

Dalton Emmanuel Mojica – Team 877 – Southville International School and Colleges

Gold Trophy: Io Carpiso – Team 872 – Southville International School and Colleges
Champion Teams

SILVER

Team 819 – Southville International School and Colleges – Lyka Cabaero, Aranthza Hernandez, Miriam Lucena

Team 875 – Southville International School and Colleges – SungEun Lee, Julienne Gayle Penalosa, Andrea Beatrice Caeg

Team 871 – Southville International School and Colleges – Eun Jae Choi, Robert Jeremiah Rivera, Neel Sharma

Team 877 – Southville International School and Colleges – Dalton Emmanuel Mojica, Alexandra Marie Morelos, Julianna Marcela Dichosa

Team 876 – Southville International School and Colleges – Charles Nyanasengeran, Josef Mari Aliel Dator, Woo Jung Byun

GOLD

Team 870 – Southville International School and Colleges – Clive Jarel Ang, Jun Yeong Park, Jules Genrev Catungal

Team 872 – Southville International School and Colleges – Io Carpiso, Emiliani Theres Cutillar, Michaela Martin

5th Place (SENIOR)

Team 867 – Beatriz Lucia Rodriguez, Mikhail Astin Alzona, Whaqyn Miguel Olalia

4th Place (Junior)
Team 185 – Rovan Suresh, Juan Alfonso Lobien, Brielle Rodriguez