It was FROM HOME that we first learned the basics of life – reading, writing, and following simple instructions. At home too is where we met people who taught us about the tiny little things our innocent selves could understand, our family. Then there came the teachers who warmly welcomed us to the place we called "school", a place that introduced us to a world much bigger, gathered in an unfamiliar yet full of adventure little corner, our "classroom". Both teachers and students long to create memories, seal long-lasting friendships, and learn together again just how it was like having no worries and not limited by the destructive threat of the pandemic. The agony was felt all the more by Southville Preschool Faculty which led to AMAZINGLY creative ways of bringing the Southville Monarch spirit right at the fingertips of their students. As the Southville Virtual Online Learning and Teaching (VOLT) program took place, these teachers were unstoppable to go the extra mile and turned their personal spaces into A CLASSROOM FROM HOME.
Teacher Santiana Garong's Classroom From Home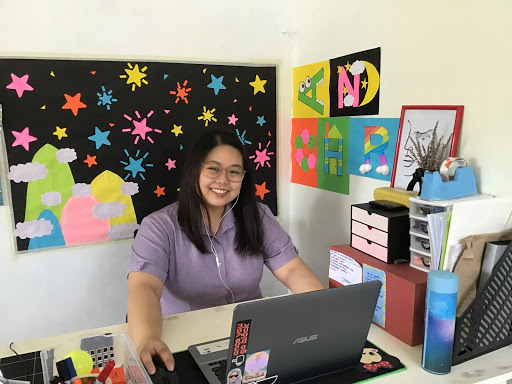 "One of the things I enjoy doing the most is decorating my classroom, but it never occurred to me that someday, it would be one inside my room. I went through tons of Pinterest features and blogs but there wasn't one decor that really spoke to me. Until one day, I came across this quote, "It's not enough to wish on stars… You have to reach for them." And in that moment, I knew what I wanted to show in my classroom decoration. After a lot of cutting and pasting and more cutting I was able to finish my classroom background.
I placed a lot of stars in the background to remind my students of 2 things – First, is to always reach for the stars, even if it's just the superstar in our Star Chart everyday. I want my students to know that this pandemic should not stop them from dreaming. And second, that after all of this is done, and we can go back to school already; they have their STAR family to welcome them. I also added mountains to remind everyone that this pandemic will soon be over and will just be like every other mountain we were able to cross."
Before: Teacher Santiana's Personal Space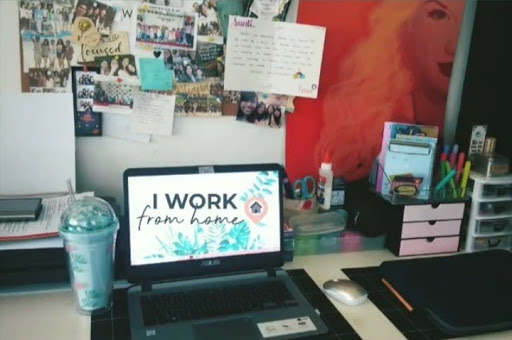 Teacher Angelica Rose Tan's Classroom From Home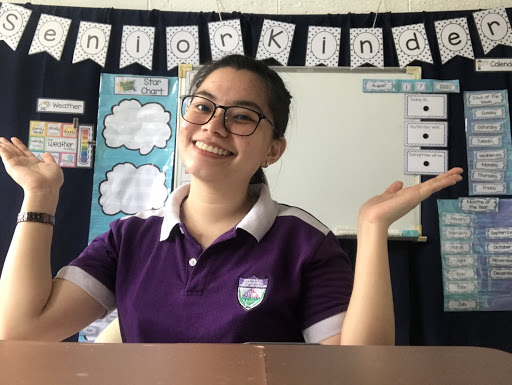 "My room is not a perfect area to have my online classes as it is quite small. I decided to use our garage area and convert it into my online classroom. I thoroughly thought of the designs and consulted my family members for their opinion about my plans for my class backdrop. The initial idea was to make it small, wherein it would fit only in the video where the students can see me. But after some time, when I was starting to decorate it, an idea suddenly popped out where I thought, why not make my backdrop as similar to the design like in a real school setting. With all the available materials I have at home such as curtains, yarns, whiteboard, and other printed out materials, I made my virtual background into a real school design set up to let the students feel that they are actually inside the classroom, still in Southville. Even if the setup now is through virtual classes, making the students feel that they are somehow in a school environment, would help them be comfortable and excited at the same time as they are familiar with this kind of background setting before the pandemic happened. After the first week, the parents kept asking me if I was working in school as they thought the background that they saw are the similar setup I used to have. "
Before: Teacher Angelica's Southville Classroom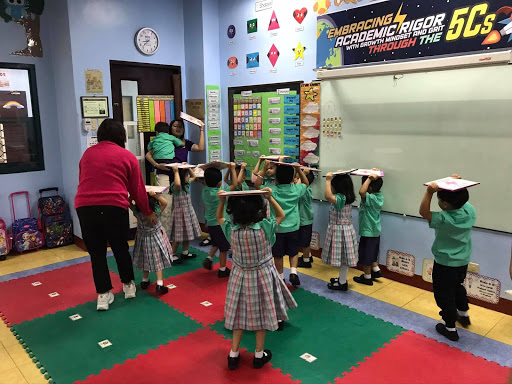 Teacher Beatrice Orteza's Classroom From Home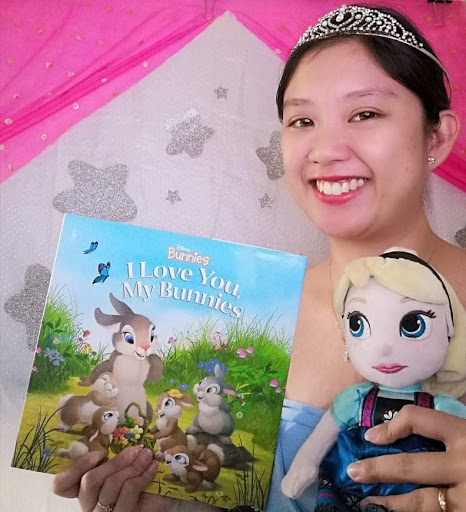 I had to make use of our dining/living room area for my classes. I had to come up with something that could easily be moved when my classes are done so that we can have enough space to eat our meals.
I really wanted to make my background magical and I wanted to have that feeling that we are still in STAR Campus. I decided to create a kind of a castle/fairytale backdrop. I wanted to make my students feel that even if we have a different kind of "schooling", learning can still be fun and engaging. Stars are my interpretation of reaching our dreams and using our imagination to reach those dreams. Our imaginations can take us anywhere!
My husband helped me transform my background. We used PVC pipe, some bullet clips, white and pink cloth, and some cut-out stars. My husband assembled the PVC pipes together to form something like a clothing hanger. I draped the white and pink cloth and used big bullet pins to hold it in place. Lastly, using masking tape, I arranged the stars in a way that it can be seen on the screen. I'm really happy with the way it looked and I think my students feel the same way.
Before: Teacher Bea's Pre-Fairytale Nook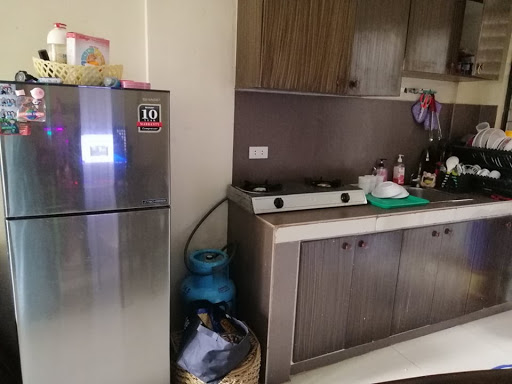 Teacher Rahima Ona's Classroom From Home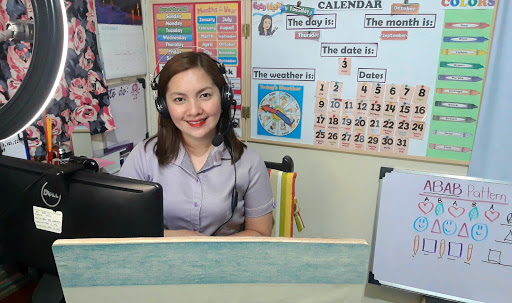 As they say, "A Home is where the Heart Is", and true to what it says, this is not just my home now but also my working station where my heart is devoted. I never thought that I will be transforming my home into a classroom since everybody considers their home as their sanctuary too.
At first, I really had a hard time deciding on what materials to use , what decorations to put, and most especially where I will be conducting my classes.With the day of online classes fast approaching, I had this feeling of so much excitement and at the same time thinking of technology that I will be using. So I told myself to take it one day at a time. I then decided to make my "sewing area" as my classroom. I converted my home into a virtual classroom where my students will feel as if they are still inside Southville. I put up my calendar as my background and a foldable corkboard where they also see the workplan and the different decorations we have inside our Southville classroom.
I was so emotional during my first day seeing my students virtually. I was teary-eyed knowing that I won't be able to hug them as they entered their first day in class. Greeting them personally, hugging them, and letting them feel my warmest welcome is really different from online classes now. I know that all these should pass, and I can't wait to see my students in person to make them feel "at home" in Southville again!
Before: Teacher Rahima's Sewing Sanctuary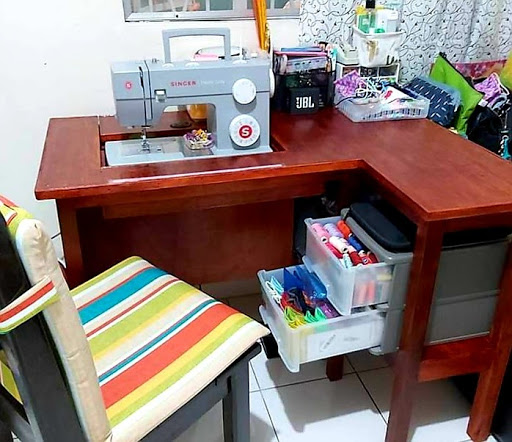 #BeAmazingBeSouthville