With over 200 participants across Asia, the North American Invitational Model United Nations Southeast Asia (NAIMUN SEA) conference awarded 5 Southville delegates with Diplomacy Awards for their outstanding performance throughout the debates. Lester Joseph D. Buitizon (IB 2), Jules Genrev P. Catungal (11-Efficiency), Jun Yeong Park (10-Commitment), David S. Ramos (11-Innovation), and Neel Sharma (9-Compassion) were among the 15 recipients of the award. From May 28 to May 31, the Georgetown University's International Relations Association in Washington, D.C. and Model United Nations Inc. based on Singapore hosted the conference online via ZOOM with a mix of both High School and University students participating. The Southville MUN Delegation is coached by Mr. Jude Russel Cuntapay.
Below is the full list of delegates that represented SISC.

Buitizon, Lester Joseph D. / IB 2
Catungal, Jules Genrev P. / 11 EFFICIENCY
Cerbito, Cuitlauzina Brianna / 11 INNOVATION
Ekberg, Tyrulf, P. / 9 COMPASSION
Frias, Mikaela D. / 10 LEADERSHIP
Kim, Kunwoo / 7 RESILIENCE
Lee, Seo Young / 9 COMPASSION
Meneses, Chelcy, S. / 9 COMPASSION
Park JiMin / 9 COMPASSION
Park, Jun Yeong / 10 COMMITMENT
Ramos David S / 11 INNOVATION
Sharma, Neel / 9 COMPASSION
From 1963, NAIMUN has grown into a Model United Nations conference that brings together thousands of student delegates from different cultural backgrounds. The NAIMUN SEA conference was an opportunity for young delegates from the Southeast Asian region to exercise their critical thinking and diplomatic skills as they lead discussions on worldwide issues and how they should be addressed. With the efforts and achievements of the SISC delegation, they showcased the 5C's (Competence, Character, Creativity, and Commitment to Achieve) and brought pride to Southville.

Students expressed their new discoveries and experiences of the annual event being conducted online for the first time.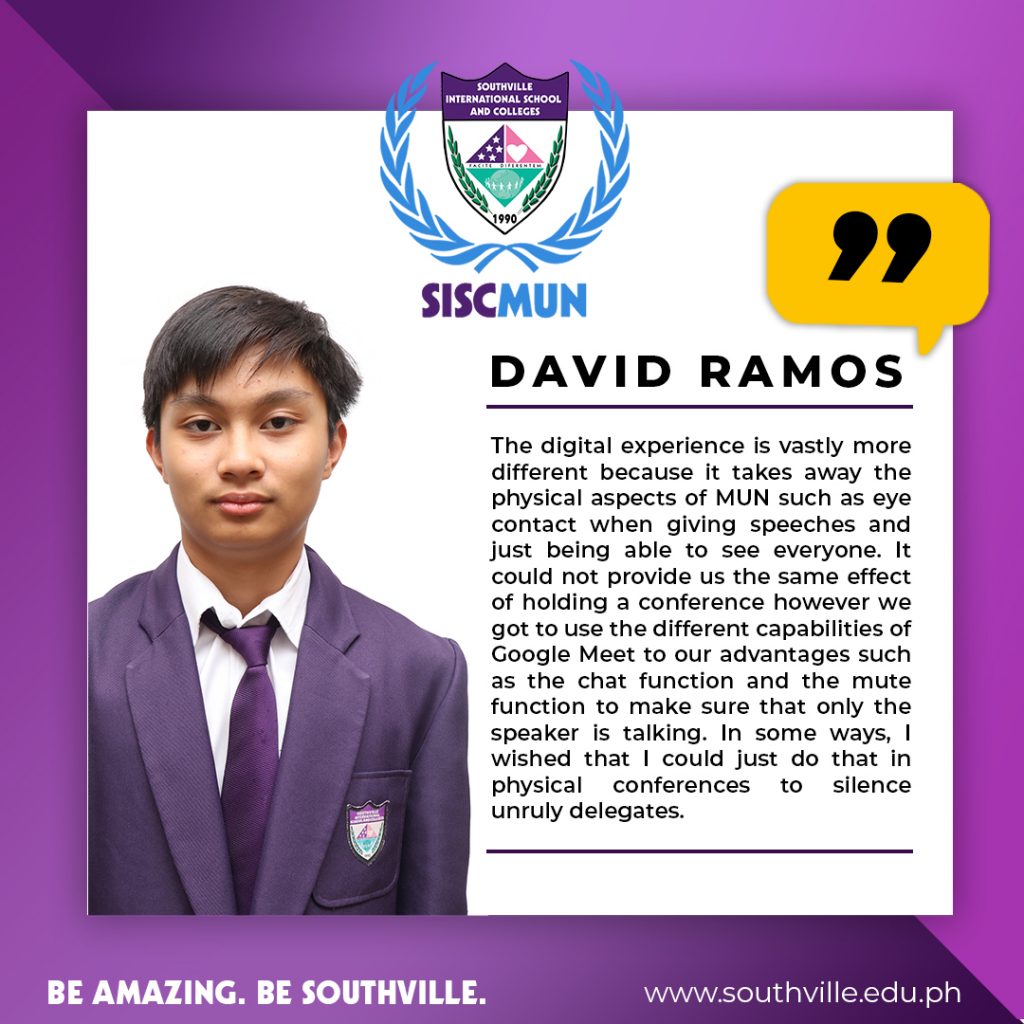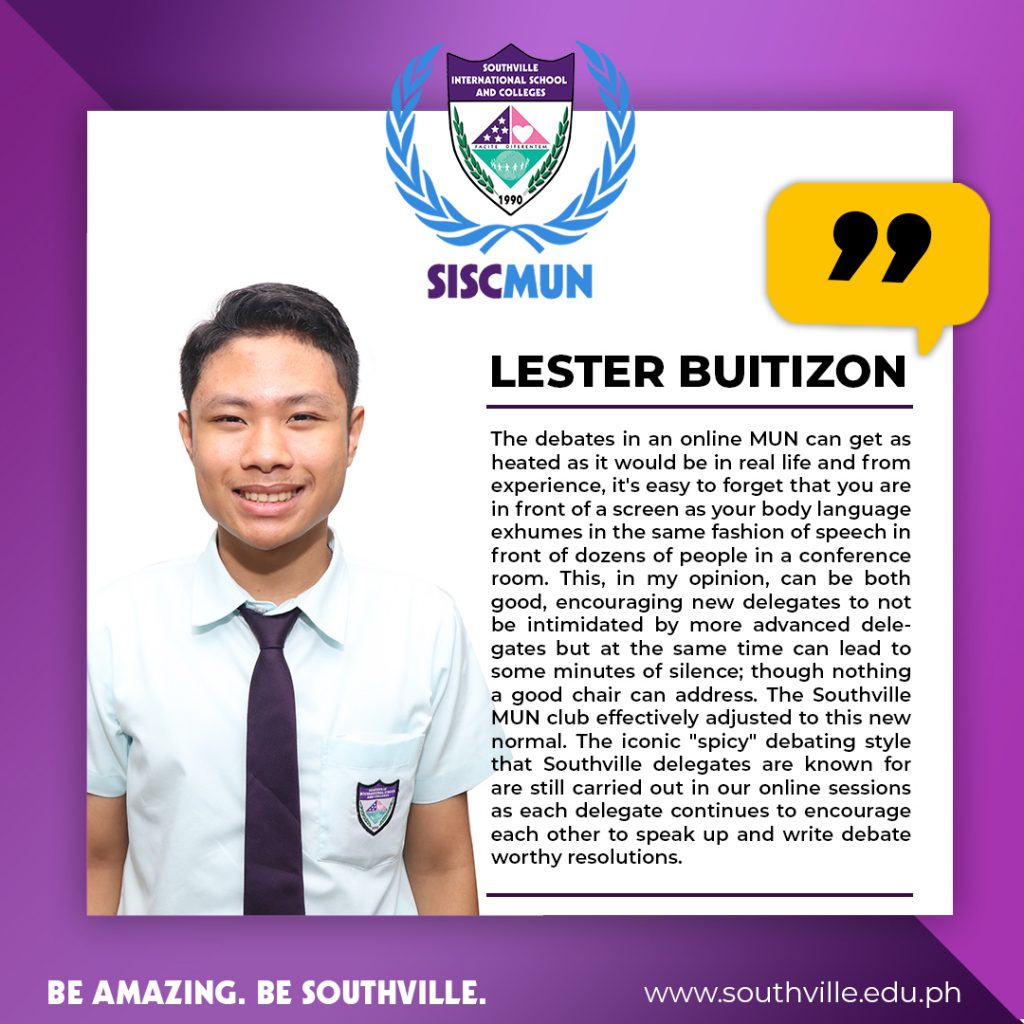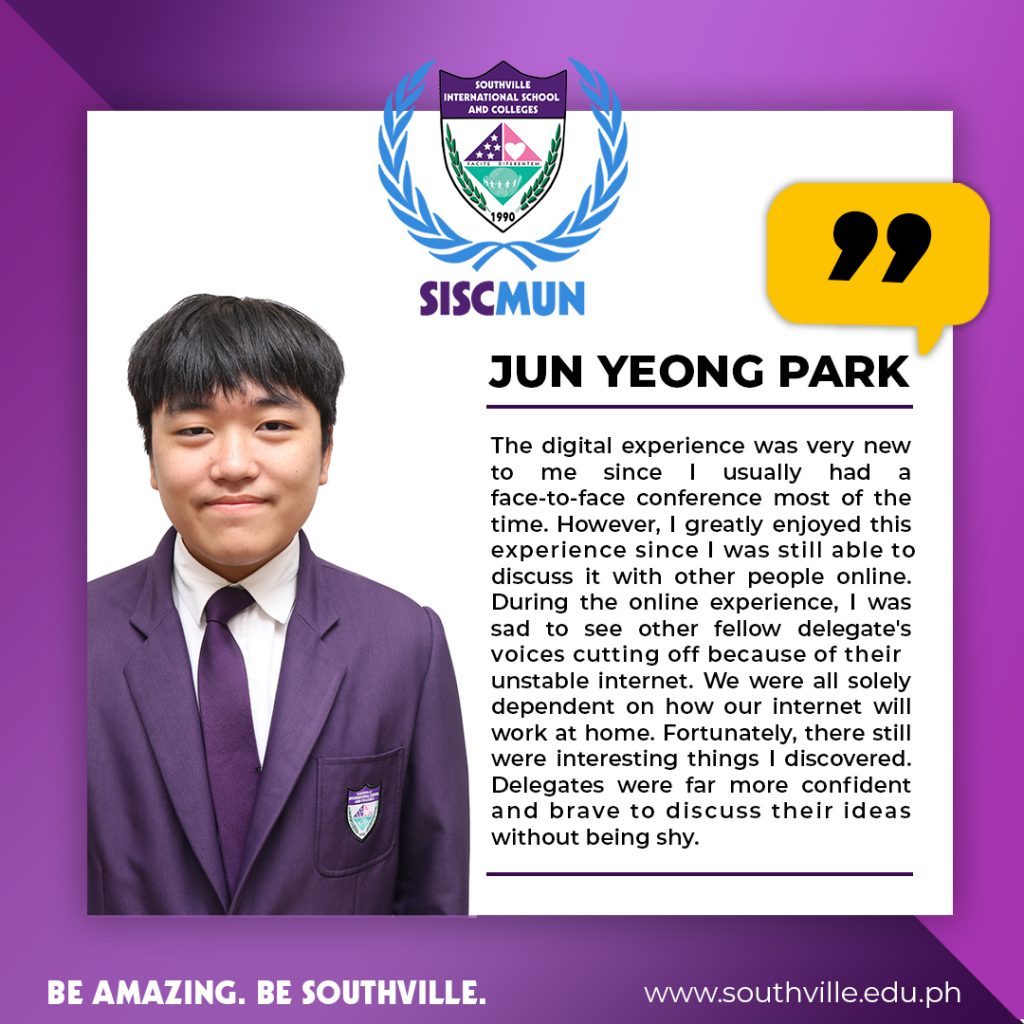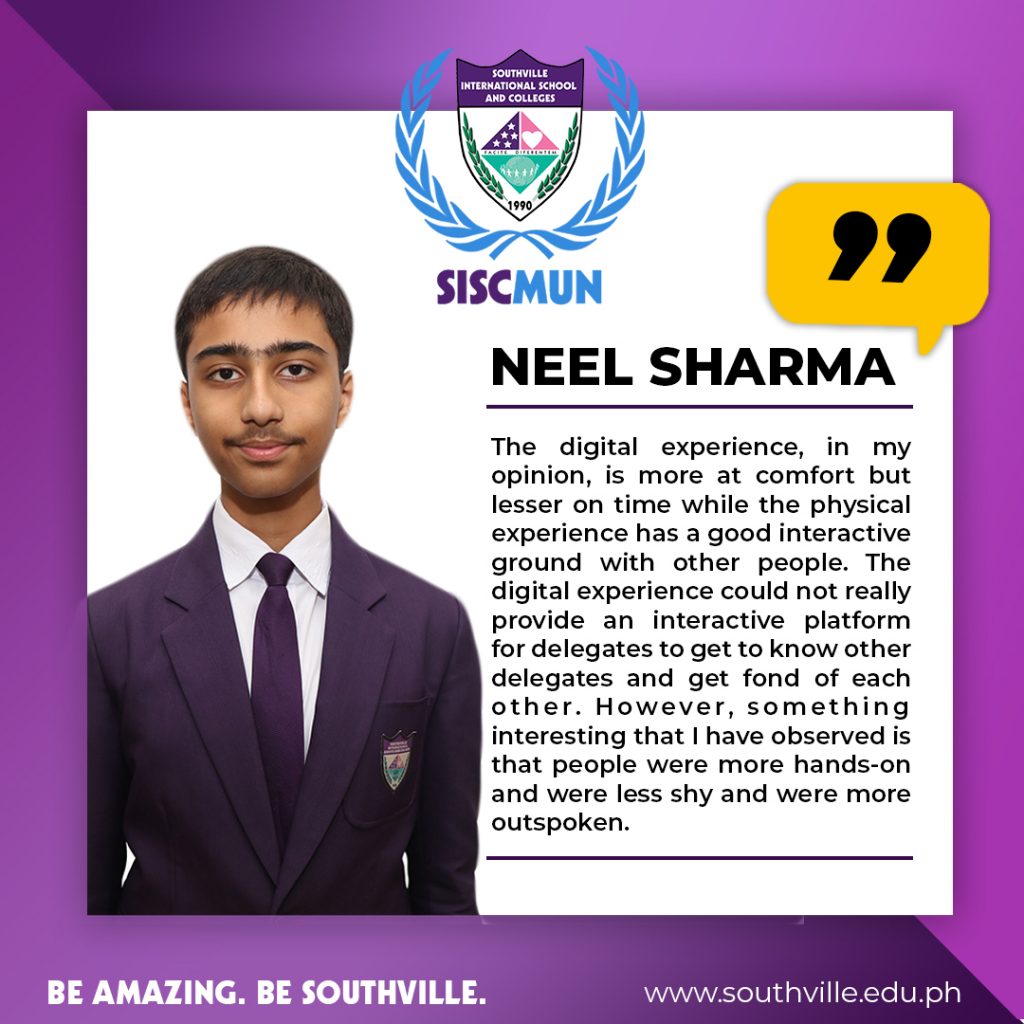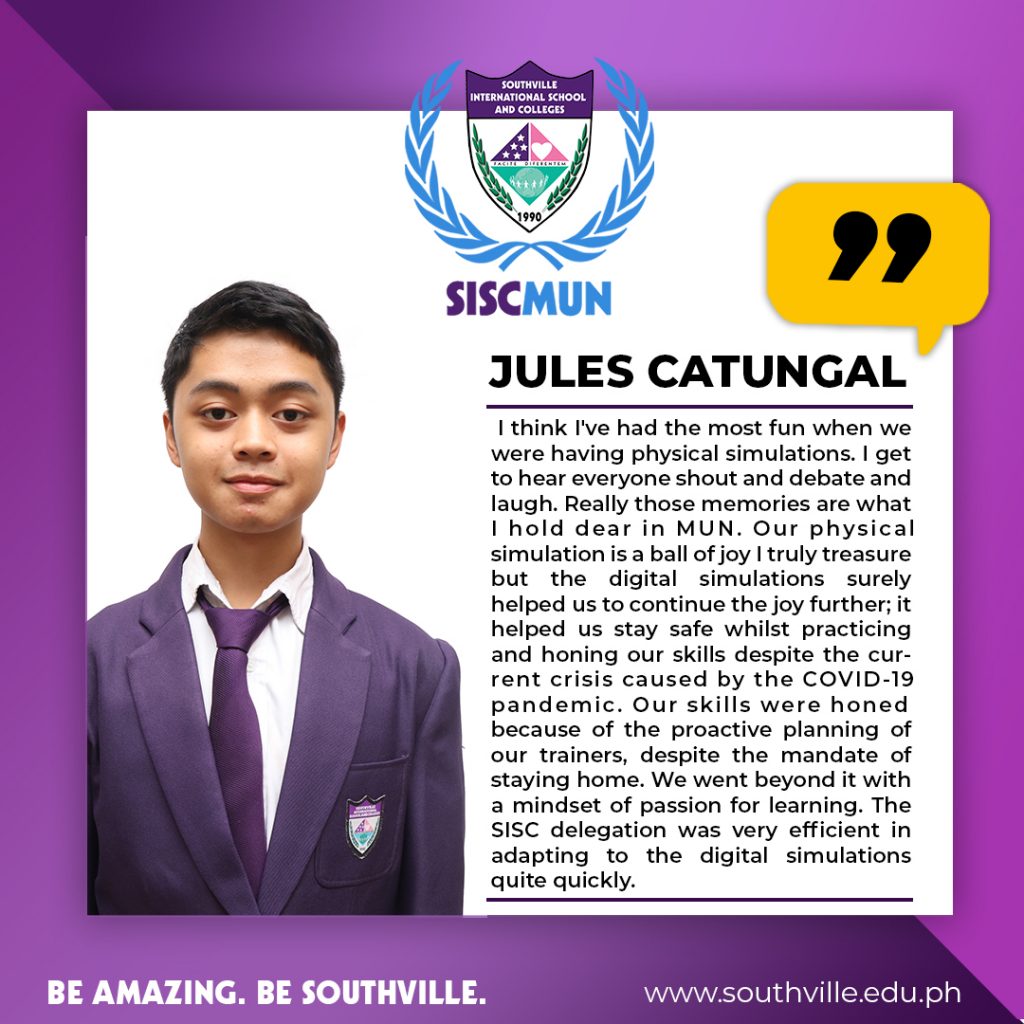 "The online MUN simulation focused on crisis committee procedures where students learn how the UN works during the pandemic. It is not that difficult for our delegates to adjust since we have been doing online training sessions since the ECQ started. I would like to acknowledge how our delegates are so well-versed in using technology to advance their own insights and opinions. They demonstrated the same grit and dedication even if this conference was done virtually / online."

-Mr. Jude Russel Cuntapay
SISC-MUN Coach

With the mandate for students to stay at home, the SISC MUN Delegation remains persistent and dedicated to thrive at this annual global conference hence the virtual summer workshop begins.
Be Amazing. Be Southville.