It was an afternoon of meaningful and productive get-together where 48 community leaders from 19 villages met up close and personal leading to a constructive discussion of the issues that matter among homeowners associations. Southville International School and Colleges organized an event that will forge leadership camaraderie with the goal of building productive communities across MUNTIPARLAS. In the event "A Networking of Village Officers and Homeowners Associations", managing challenges, best practices, and proposed collaborative projects were raised and discussed spearheaded by Dir. Tito L. Tolentino, Chairman for Environment Committee and Vice President for the BF Federation of Homeowner Association, Inc. (BFFHAI). Dir. Tolentino shared his experiences with the BFFHAI Board, insights on managing current challenges, and implementing Board resolutions on security, traffic rules and regulations, local and foreign residency, commercial business policies and sewerage treatment project. After his talk, participants were given the opportunity to speak both for their relevant concerns and recommendations.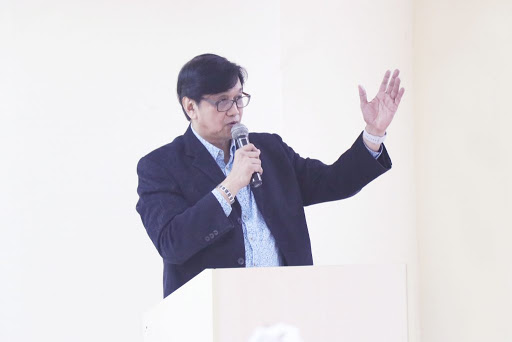 "The event did not only forge camaraderie but also encouraged networking among community leaders, thereby sharing one another's idea. I believe that Southville provided a good venue to encourage everyone to be engaged and to raise unbiased opinions and feedback among the participants," said Dir. Tolentino in an interview.

During the event, participants were able to reach out to fellow leaders and had a constructive exchange of the most effective strategies implemented in their respective villages. Moreover, each expressed managing challenges which other villages found relevant to theirs. The discussion further caused relief to those who look up to their affiliates who may extend their expertise and resources. Dir. Tolentino expressed his admiration of Southville's initiative and ability to provide a "neutral platform" as "community leaders laid down genuine intentions on the table" during the discussion. He also commended the credibility and integrity of the institution's social awareness by being "genuinely connected to the world" apart from the academic excellence it has proven through the years. Apparently, trust and solid partnership were generated by the success of this event. Community leaders stirred up collaboration they could work on after getting to know one another. Southville on the other hand guarantees a repeat of such gathering with the invaluable support and joint wisdom of the community and academic experts.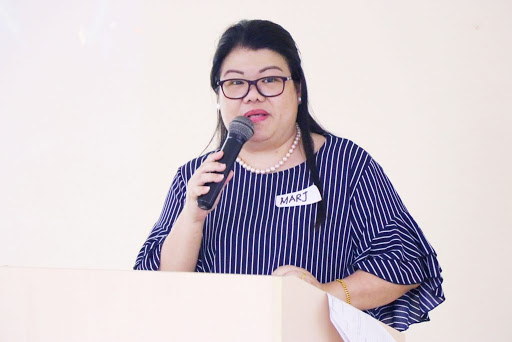 Indeed, "the school and the community would have to work together," as mentioned by Dr. Marjorie Guitierrez-Tangog, Vice President for Academics and Research, during her welcome speech. This initiative of Southville as an academe being a community ally evidently excites homeowners and village officers for a more consolidated implementation of strategies and solutions that will empower the communities. The event was themed "WE ARE ONE" and is definitely just ONE of the many more successful get together community leaders can look forward to.