Two months left before Southville International School and Colleges (SISC) welcomes scholars from all over the Philippines for the World Scholar's Cup Manila Round 2019 happening on July 14 – 15.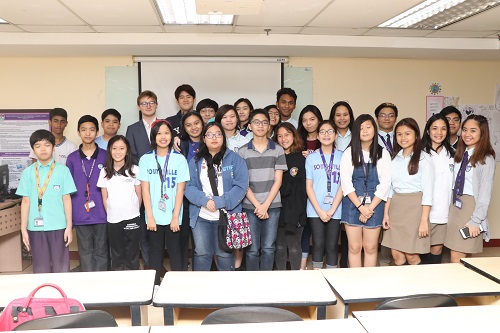 Mr. Timothy Hibbins, WSC's representative, visited SISC to officially and personally meet the Southville – WSC varsity team, coaches, and fellow organizers. "The WSC has grown for over a decade and our plan is to continue scouting scholars all over the world and to spread celebration of learning," shared Mr. Hibbins in an interview. Southville on the other hand has been constantly training potential students who possess the qualities of becoming a competent contender for the WSC. Guided by its 5Cs – competence, character, collaboration, creativity, and commitment to achieve, the Monarchs are "holistically trained" to conquer the different areas of the competition such as Collaborative Writing, Team Debate, Scholar's Challenge, and Scholar's Bowl. Mr. Hibbins is specifically enthralled by "COLLABORATION" as the competition qualify scholars as a TEAM, "All the 5Cs are really important but what strikes me the most is the collaborative aspect because the World Scholar's Cup is not an individual competition but a team event".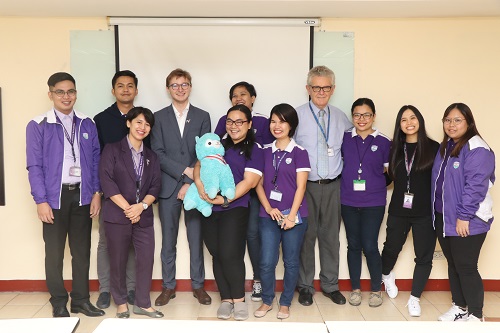 The WSC organization is impressed by the country's recognition of the competition and the academic practitioners' courage on entrusting their students 'scholastic growth as they conquer each challenge. Moreover, Southville is believed as a respected academic institution projecting the same interest, goal, and mission aligned with the WSC's objectives, "Southville is very enthusiastic and they care about the same things that WSC cares for", said Mr. Timothy Hibbins. This year's SISC – WSC varsity team has welcomed its new members. Some of its veteran challengers are also confirmed to partake in this another exacting yet stimulating journey towards becoming THE NEXT CHAMPION SCHOLAR.

Statement from veteran contender, Akisha Cu
"As a senior in the SISC – WSC varsity team, I aim to improve my level of performance by doing my best to work harder and better than I did in last year's round. I plan to be more focused and I hope to master managing my time wisely so that I can balance both my academics and extracurriculars competently. Based on what I learned, I think being able to collaborate well not only with my teammates but also with everyone in the SISC – WSC varsity team was a primary reason as to why I was able to succeed. I have learned a great deal from the competition, but it is the experience of encountering different cultures, forming unexpected friendships, and ultimately, overcoming challenges that I will never forget. Of course, I hope to have as much fun, if not more, as I did competing last year because I believe it's really important to enjoy what you do. "
Statement from trainee, Dalton Mojica
"Aside from the extensive reading required alongside training, I must build a good rapport with my team. The traits that I would like to adapt from my seniors are their general confidence, great sense of leadership, and cadence in the way they handle arguments. Hence, I am open to feedback and constructive criticisms leading to my improvement." – Dalton Mojica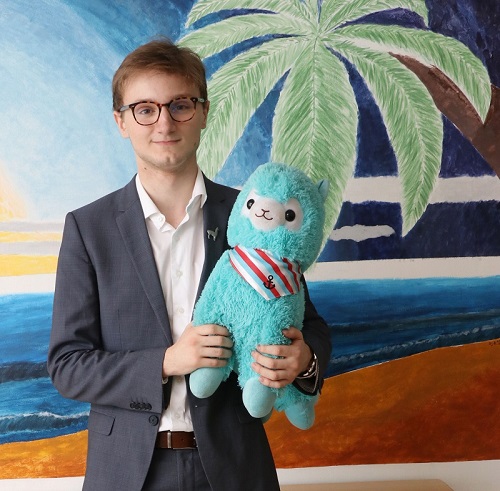 Southville is all set to welcome potential delegates from the country. You may register at www.scholarscup.org/calendar/602-manila-round/. Should you have any questions or clarifications, please feel free to reach us at (+632) 825 6374 / (+632) 820 0973 local 130 and look for Mr. Gio Pastor


The ALPACA is WSC's official mascot symbolizing its values and vision.
"The idea behind the World Scholar's Cup was to create something different than traditional academic competitions and conferences: a celebration of the joy of learning, a tournament as rewarding for the team that came in last as the for the team that came in first, an enrichment opportunity that motivated students not just to demonstrate their existing strengths but to discover new ones. The World Scholar's Cup is Inclusive, Encouraging, Interdisciplinary, Discussion-based, Forward-looking, Team-oriented, Whimsical "
– The World Scholar's Cup (WSC) Organization