DOWNLOAD NLE REVIEW FEES GUIDE (CLICK THE BUTTON BELOW)
The Southville International School and Colleges (SISC) nursing program has achieved a record 100% passing rate for 8 years in a row. In addition to producing 3 top-notchers in just one year (2018) namely Laurice Sobong, Katrina Dauden and Tamam Aburayyan. SISC is partnered with multiple hospitals such as Asian Hospital and Medical Center (AHMC) and Las Pinas Doctors Hospital (LPDH). In addition, Southville graduates have been employed by the leading institutions in the world such as the Mayo Clinic – the #1 ranked Hospital in the United States of America.

The Nursing Licensure Exam (NLE) in the Philippines is a nationwide examination administered by the Professional Regulation Commission (PRC). It is a mandatory requirement for individuals who have completed a nursing degree in the Philippines and wish to practice the nursing profession legally in the country. The exam assesses the competencies, knowledge, and skills of nursing graduates to ensure that they meet the standards necessary to provide safe and quality care to patients.
We've compiled a list of the best Nursing Licensure Exam (NLE) review centers in the Philippines. These centers will definitely help you get on the right track towards your career success.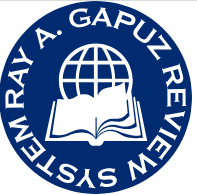 1. RA Gapuz Review Center
Price: Click here for prices
Website: https://www.raygapuzreviewsystem.com/
RA Gapuz Review Center has been a trusted name in the field of nursing education for over 30 years. They offer comprehensive Nursing Licensure Exam review programs led by experienced instructors as well as NCLEX review programs. Their commitment to excellence has helped countless nursing graduates pass the Nursing Licensure Exam and they have produced numerous board topnotchers.
Program: Ray A. Gapuz Review System
Face-to-face / Live Online Class
Comprehensive Review
Intensive Final Coaching Review
Review materials (pdf)
Assessments
Practice Tests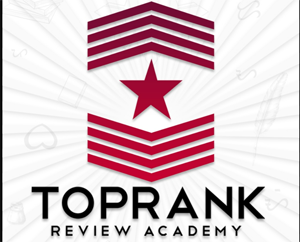 2. Top Rank Academy
Price: Click here for prices
Website https://www.toprankacademy.com/
Top Rank Academy is a well-known name in the world of review centers. They currently offer multiple review programs such as NLE, LET, Radtech, Psychometrician and others. They have a track record of board passing success in multiple programs in addition to their Nursing Licensure Exam review program.
Top Rank NLE Review:
Access to comprehensive interactive online lectures / video
14 days access to recorded lectures
Individualized study plan
Academic tracking card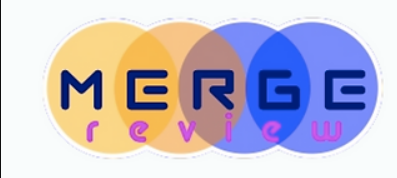 3. Merge Review Center
Price: Click here for prices
Website: https://www.mergereview.com/
Merge Review Center is a review center specialized in the healthcare fields, in particular nursing review. They were founded in 2003 and have been operating for over 20 years. They specialize in both local and international nursing programs such as the Nursing Licensure Exam (NLE) Review, Pharmacy Licensure Exam Review, and others. In addition, they offer services related to placement internationally in North America and the Middle East.

4. Carl Balita Review Center
Price: Click here for prices
Website: https://carlbalita.org/
The Dr. Carl E. Balita Review Center (CBRC) is a highly acclaimed educational institution in the Philippines. Founded in 2004 by Dr. Carl E. Balita, it has grown from a modest setup to a network of 125 branches across major cities in the country. CBRC offers comprehensive review programs for various licensure exams, including education, health sciences, criminology, civil service, and social work. They also publish educational materials and organize national events to support professional development.
Carl Balita Review Program:
Diagnostic Test
Face-to-Face / Online Lectures
Review Materials
Online Platform

5. CEVAS Review Center
Price: Click here for prices
Website: https://www.cevasphilippines.com/
CEVAS is a highly regarded choice for nursing board exam preparation, backed by prestigious awards from the Asia Pacific Excellence Awards and the Consumers Choice Awards. Offering unlimited reviews until passing the nursing board, it stands out with its top-notch review program, combining affordability with the highest quality of education. The center employs instructors who are topnotchers from universities and provides flexible learning options, allowing reviewees to choose between group classes or personalized one-on-one teaching. Additionally, CEVAS offers top-quality review materials, one-on-one coaching, and mock examinations, ensuring comprehensive preparation for aspiring nursing professionals. It is recognized as a leading center for nursing topnotchers, emphasizing its commitment to excellence in nursing education.
CEVAS Review Program:
Unlimited Review until passing the board
Topnotcher nursing review instructors
Group Classes / One-on-one coaching
Mock examination and testing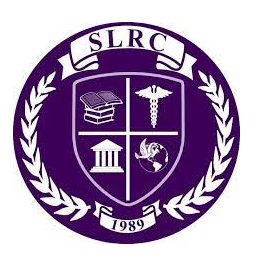 6. St. Louis Review Center
Price: Click here for prices
Website: https://slrccalabarzon.com/
St. Louis Review Center, situated in Northern Luzon, is a reliable educational establishment with a proven history of guiding students to success in exams like the NLE, NCLEX and various licensure tests. Thanks to their committed teaching staff and pleasant learning atmosphere, they are the preferred option for students in the area.
The article explores a variety of review centers in the Philippines tailored for the Nursing Licensure Exam. It delves into the distinctive features of each center, highlighting their unique offerings to aspiring nurses. From Gapuz Review Center, known for its dedicated faculty and high passing rates, to CEVAS, acknowledged for its flexible teaching options and comprehensive preparation materials, the article provides an insightful overview of these institutions. Additionally, it sheds light on the achievements of renowned centers like Dr. Carl E. Balita Review Center, recognized for its extensive branch network and widespread presence. These centers collectively play a pivotal role in guiding nursing students toward successful licensure, emphasizing the diverse approaches and resources available for aspiring professionals in the nursing field.