The Bachelor of Science in Nursing has been one of the popular programs chosen by incoming college students yet it is also seeing major shortages in terms of declining number of skilled nurses staying in practice, strained not only by the retirement drain but by the recent COVID 19 effect on job-related stress, impacting turnover rates.
No healthcare system can function without skilled nurses. As of February 2021, registered nursing was the fifth-most in-demand job in most parts of the world. The demand will continue to rise as healthcare facilities, faced with increased patient demands, will need competent RNs to provide skilled care.
The growing aging population in combination with their age-related conditions had stretched out the time span in terms of a demographic sector requiring medical care, thus adding pressure to an already strained healthcare system.
The future holds new opportunities to open up to address not only the changing patient demographic demands, but it will also expand certain practice areas that have not been tapped before. This will offer the graduate nurses prospects of increased employment, and the opportunity to venture into care services for patients in novel specialty areas.
Francine Beatrice L. Cruz in her own words, TOP 2 at the 2021 Philippine Nursing Licensure Examination (PNLE)
My nursing education was very unconventional, having enrolled as a transferee in 2017 during the K to 12 transition period, to spending my senior year on Zoom and Google Meet. I remember back when we had face-to-face classes, our first practical return demonstration was about handwashing and donning protective equipment. I didn't realize then that it would be one of the most important activities in the world today. The week of not being able to physically go to school turned into two weeks, then months, and then even a year, up until we had our online graduation. Thankfully, it was only going to school that stopped, not the learning.
We are accustomed to changing circumstances and adapting to them but the greatest impact is probably the realization that healthcare workers really do risk their lives while doing their job. I have high respect for the Nursing profession, even more so now with the COVID pandemic. I am inspired by everyone's courage and compassion. I do believe that a balance must be found on how much care nurses should provide while also caring for themselves. I also believe it is only right to recognize nurses as deserving of proper wages, greater recognition, and tangible support.
The Need to Invest More in Nursing and the Healthcare Field in General
It is without question that the pandemic has exposed both the strengths and the gaping holes in our healthcare system. I have heard stories of nurses being overworked and undercompensated even pre-COVID, so I can only imagine how much more difficult it is right now. The WHO has already warned that the Philippines is likely to have a shortfall of around 250,000 nurses by the year 2030. Obviously, one key takeaway based on this is the need to invest in nursing and healthcare. Apart from investing in the training of aspiring nurses, I believe recruitment and retention must be improved by promoting decent working conditions and adequate pay. After all, investing in nursing means investing in our people, for the healthcare workforce plays an essential role in keeping a functioning society.
The Art of Nursing Pre-Pandemic and During the Pandemic
The art of nursing can be defined as the ability to care, show compassion, and use knowledge obtained through science to assist people towards better health. Artistry in nursing is also seen when the nurse takes time to build rapport and listen to patients' concerns, because no two patients are the same. COVID-19 is only one of the difficulties healthcare workers face on a daily basis, but it definitely challenged this principle as nurses were thrust into unpredictable situations and forced to make decisions moment to moment. ​​While commitment to provide safe, patient-centered care remained, the modification of practice had to be considered especially when resources were most scarce. Related as well is how nurses developed ingenious ways to add the "human touch" and help critically-ill patients feel less lonely.
Nurses Must Primarily Take Care of their Health
Aside from the clinical competencies, Southville taught me the importance of mental health and self-care. These are concepts I believe are essential especially as a healthcare worker and especially now in the time of COVID-19. Burnout and compassion fatigue are real. These are issues that we are made aware of from early on in our nursing education. It is crucial for nurses to take care of themselves in order to take better care of their patients. Systemic changes are equally important to promote empowerment.
Technological/Digital Literacy is a must
The pandemic has accelerated the adoption of the fourth industrial revolution. With the emergence of a new era where those without access to information and communications technologies can face exclusion, nurses must, if capable, keep up with the digital transformation of life. It is already evident in the shift to online learning, which I myself experienced in my senior year of nursing school. More than that, telehealth and virtual care settings have become of great significance. In a future that will most likely feature more innovations, it is necessary that all nurses and nursing students acquire technological literacy competencies.
As a new graduate nurse I have high respect for my senior colleagues. In the context of COVID-19 nurses often have to weigh the risk of contracting the virus against an obligation to provide care. Despite not being immune to the stresses of crises, they remain in the frontlines and show commitment to their duty. That courage is inspiring to many, including myself, but some may not fully understand that nurses also have to face burnout, a chronic understaffing problem, and moral injury. There is physical exhaustion combined with the emotional toll of seeing so many patients lose their lives due to the pandemic. This is why I believe that employers, whether private or government, should likewise be obligated to provide the necessary resources and support to ensure the safety of healthcare workers.
Beyond NURSING; On Field, at the Comfort of a Nurse's Home, to Our Country, and to the World
When we think of nursing in a more traditional sense we picture hospital settings and encounters. But the role of a nurse actually extends far beyond rendering bedside care. Our social responsibility to advocate for the people and for the profession goes beyond the time we are expected to work. At the hospital, at home, or out in the community, nurses take an active role to promote health, prevent illness, and limit the transmission of the virus. This is the core of nursing practice. As contributing members of society, we must lead and participate in activities that respond to societal, national, and global problems.
Francine was looking for a school to transfer to in 2017 and a family friend highly recommended Southville. "I saw a tarpaulin by the school gates that showed a topnotcher in the PNLE," Francine recalled. Now, she is not just a topnotcher herself but the highest rank celebrated in the history of Southville BSN board passers. She furthered, "It was very important for me that I transfer to a school with a great track record in producing competent nurses." For six (6) consecutive years, the Southville College of Nursing has been maintaining a hundred percent passing rate.
Southville's College of Nursing has genuinely taken their mission and vision of producing world-class nurses with a compassionate heart for service to another level. Dean Carmel Villegas, who had been in clinical practice for 20 years, plus 16 years in the academe, has seen the need to establish two important elements in the nursing program. She believes metaphorically in keeping the balance between the opposite forces: a pull to a central core and a force accelerating forward. A stable, central core that is anchored in cultivating enduring professional nursing values, ethics and life skills of resilience and grit and concurrent with the opposite force accelerating forward, riding the tide of change, progress and innovation. Dean Carmel believes that this simple notion served as a guide in enriching course content and infusing a culture of excellence within the nursing program. She believes that it will steer and ably prepare the BSN graduates for the challenges ahead. Holding true to their rallying cry, "360 degrees…CAPABLE".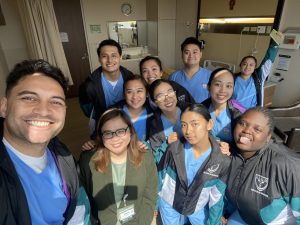 We were exposed to many clinical areas and specialty units before the pandemic. Most of those rotations required us to wake up before everyone else at home just to reach the 5:45 AM call time. This photo was taken on our first day of duty at a JCI-accredited hospital. We learned so much about the importance of following evidence-based practices in nursing care. We saw that it takes teams of healthcare workers to uphold health and safety standards. It's an experience I will never forget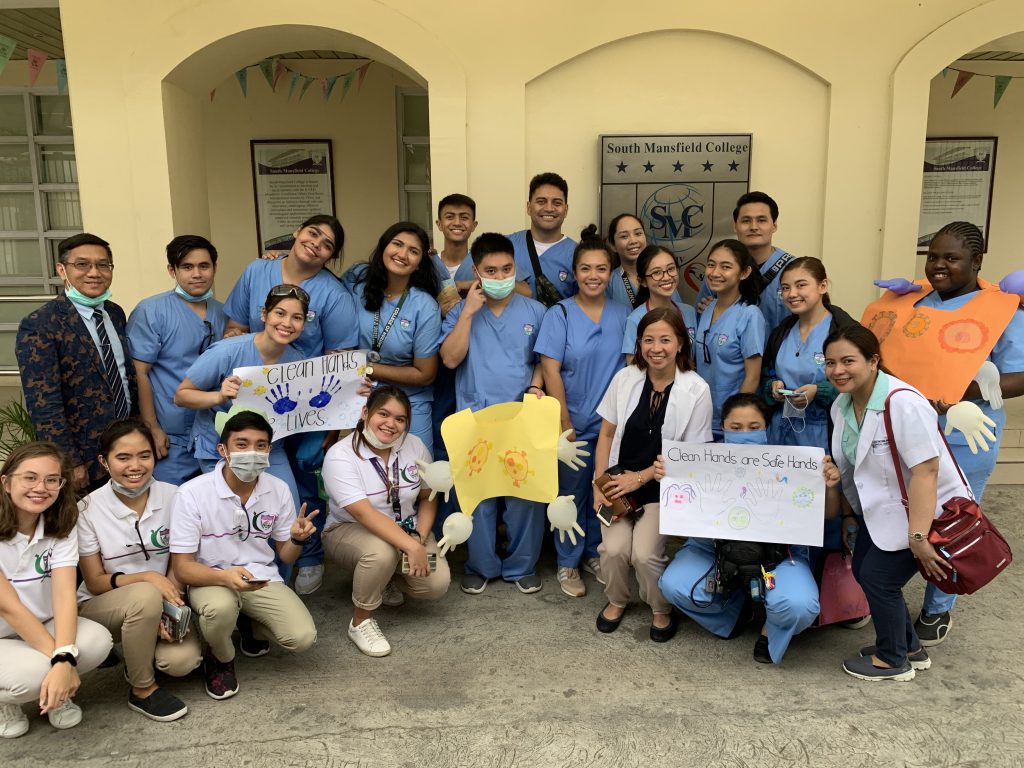 When news of COVID-19 first began to surge, the College of Nursing launched a campaign promoting preventative measures. We teamed up with other BSN batches to teach younger kids in pre-school and primary school best hand-washing and hygiene practices. It felt great coming together. Our student organization SION has also led multiple medical missions and donation drives to help those in need. The intimacy of the BSN college makes it possible for even alumni to be involved in these events!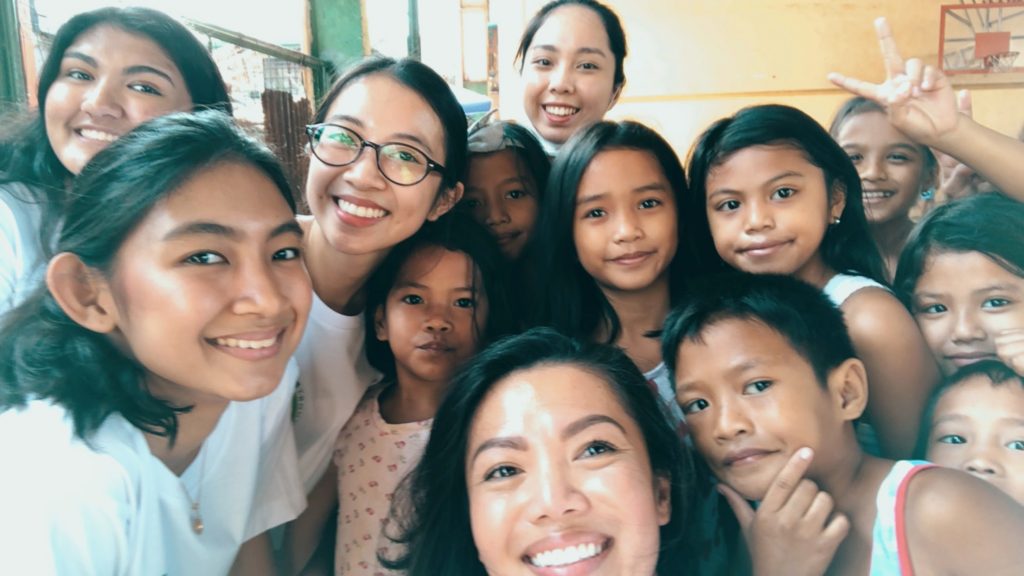 This photo was taken on the day we implemented our COPAR (Community Organizing Participatory Action Research). We helped organize a disaster preparedness and management project for the members of our adopted community in CAA. It was a familiar site. I remember our first ever duty was at the same place for Community Health Nursing. It was this rotation that taught me that nurses have an obligation to the community. Nurses have a responsibility to work with the people and nurture their abilities.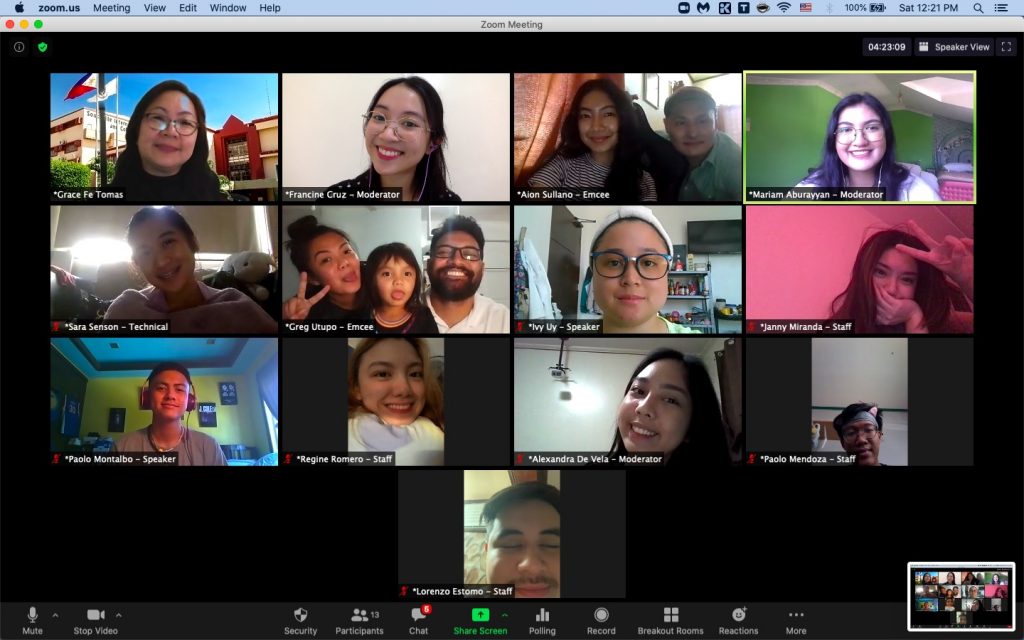 By the first lockdown my batch had already gone through the necessary skills training. But the classes and exposure to certain specialty units we missed out on because of COVID-19, we made up for online. Through Southville's VOLT program, distance did not become a barrier to my education. I actually appreciate the adjustments made in the mode of teaching. We were given a lot of clinical case studies to analyze, depending on the specific unit we were scheduled to be in. Overall, the online program trained us to think more independently, be more collaborative, and creative.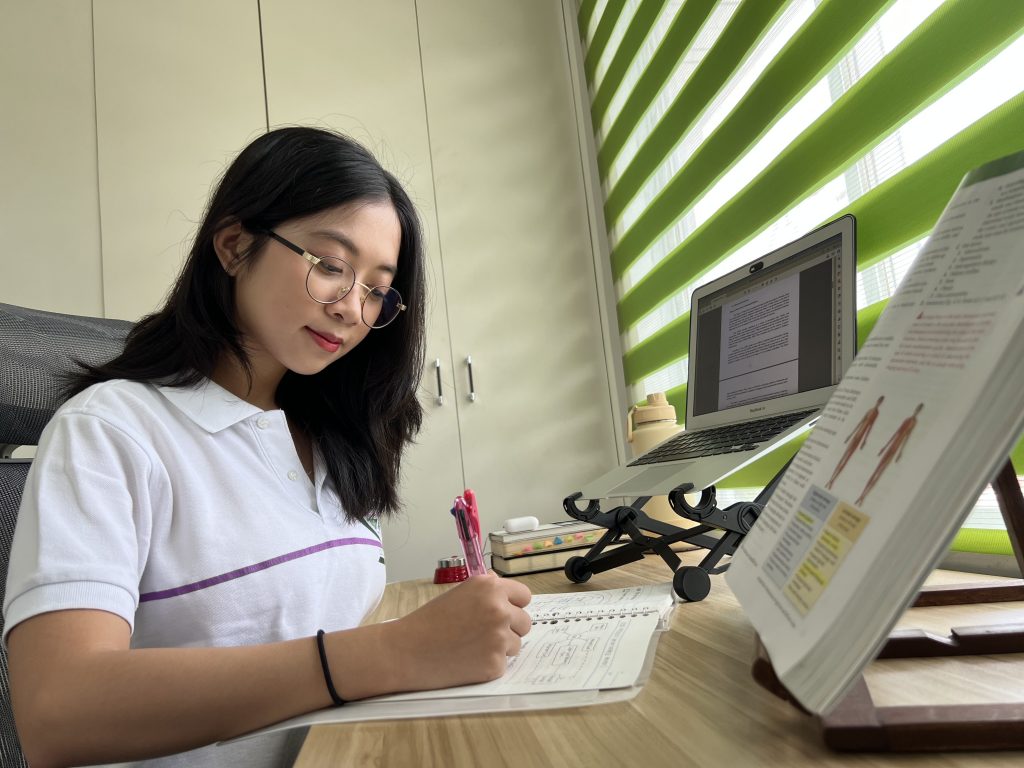 While preparing for the PNLE I encountered some very difficult mock tests that made me doubt myself. There were definitely days I felt like I was doing so much and yet not enough. I'm thankful I had supportive family and friends to cheer for me no matter what the result because reviewing online was honestly such a challenge. I tried my best to stick with what works for me. That means keeping a physical planner, using the pomodoro technique, and studying mostly at night. Although I did make sure to adjust my sleep schedule two weeks before the exam. You have to be fully awake to answer questions the best you can!